On Monday, I posted in Stazza's Stable about recovery runs. The post triggered some great discussion/excuses/explanations, and general jollinessiocity. Here's the post…
Stablemates, especially those in Utah, read carefully…
I was going to post this yesterday and deleted it. But after seeing some of the runs today, I have to post this. Don't take it personally as it applies to many of you – elites and beginners alike.
Running uphill and downhill is not recovery.
Any sudden change in training: vert, surface, speed, and volume seriously increases the risk of injury. I know it's nice to get out there in amongst nature and soak in the views, I've done it many times myself. But it's imperative that you don't do it unless you are doing it on a regular basis.
All training must be progressive and structured in a way so that the body copes with the stress, recovers, and adaptations occur.
Running up and down canyons and mountains is not recovery! Yes, it's ok to run on undulating routes, but if you're continually climbing over 100-150 ft per mile (especially at moderate and high altitude), you are not recovering. If, however, you do this on a regular basis and your body is used to it, then it's ok.
Don't believe me, ask those with achilles problems who have done exactly what many of you have done over the last two days. Achilles injuries are as bad as they come and take a lot of time to sort. If you're over thirty-five, you are even more vulnerable to the effects of sudden increases.
Just sit down and think about it. Anything sudden (even if it isn't training) puts stress on the body. You are risking all of the hard work you put in. You are risking wasting all those sessions and sacrifices you've made. You're blowing your dreams and hard work…
#stazzalove #tuffluv
To expand on this, I want make sure that members of A Runner's Life global community understand why it's important that their training is progressive, structured, and meaningful.
Running is simple. We give the body a cheeky little prod (stress), we let it recover (easy runs), and then adaptations occur. If you overload the stress, you end up over-cooked, and ultimately, couched. Simples.
I've mentioned before and I'll say it again, The Stable axiom is: appropriate stress, recovery, and adaptation.
What is appropriate stress? Simple. Appropriate stress is a workout, run, strength and conditioning session, that stresses the body in a manner that it can cope with structurally and metabolically but it's challenging—it's also part of a progressive and structured build-up which layers on previous cycles of training. Here's an example:
Let's take a marathon runner and we'll call her Tracey (the name of my first ever serious girlfriend—I was 14 but that's another story). Actually, no, let's go with a real person. We'll bring in Olympic marathon hopeful, Aoife Cooke.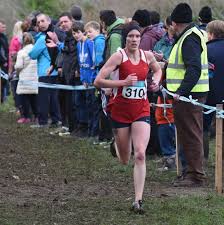 Quick background: Aoife joined me in December. Her PRs were:
1500m: 4:28
3000m: 9:32
5km: 16:28
10km: 35:28 (only ever done one 10km race)
10mile: 58:28
Half marathon: 76:55
Marathon: 2:46:23
Previously, she'd been training using heart rate (we dropped this straight away). Worse than plateauing, she'd gone backwards.
Immediately, we changed her training. We transitioned (gradually) to a more polarised approached of one workout per week and developed an endurance spine session, which holds everything together.
The workout and the endurance spine, were the appropriate stress—to facilitate adaptation, all other runs were easy. She trained six days per week. Her weekly mileage was around 60 mpw.
Since starting with me, her mileage has increased to a tickle below 100mpw, we've introduce doubles, dropped two of her strength and conditioning sessions (she just does one now), and introduced the secret weapon (10-20×15" hill reps). She now trains seven days per week and takes a day off every now and then (we work this based on monitoring how she is feeling).
Over the past six months, she's smashed a number of PRs—most notably her 10 mile PR: from 58'28" down to 55'17" (3'11").
This morning, she did this workout:
10 x (600m,400m,200m) in 1'54" – 75"-73" – 34" (rec. 2'/5'). When we started out, Aoife couldn't crack 80" for 400m, or 38" 200m—the 15" hill repeats are the reasons for this improvement. She's boxed-off 12km of great work. This is the first week of her Dublin City Marathon build-up.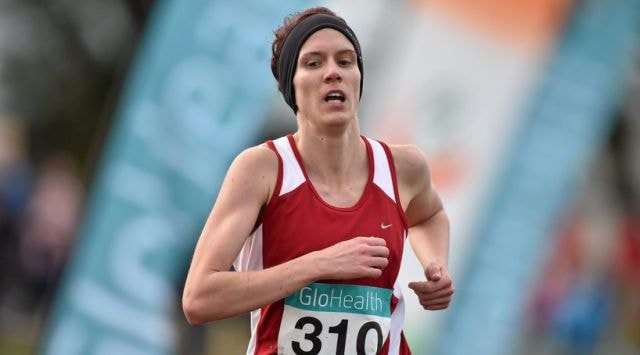 So what's next? Here's her schedule for this week:
Mon: 10 miles easy + 5 miles easy
Tues: 8 mile easy + 5 miles easy
Wed: warm up—10 sets of (600+400+200) in 1'57" – 76" – 35" (rec. 200m in 2'/400m in 5')—cool down
Thurs: 8 miles easy
Fri: 5 miles easy + warm up—10×15" hills off jog back rec—cool down
Sat: 8 miles easy + 5 miles easy
Sun: 2 miles warm up—5 miles @ 6'10+ 5 miles @ 6'05" + 3 miles @ 6'-5'50"—2 miles cool down
We can see that she's exceeded the mid-week workout. The reason for this stems from an anticipated breakthrough. She raced twice over the previous two weeks ( a half marathon which she won, broke the course record, and ran a 2' PR, and a 5 mile race, where again, she won, broke the course record, and ran a PR).
You'll see the appropriate stress is the midweek workout—high density session (12km worth of work) @ roughly 40"-55" faster than current marathon effort. Thursday is a single 8 mile recovery run—ordinarily, a double day but building back after two weeks of supercompensation to facilitate macrocycle, metabolic and structural catch-up, which triggered another breakthrough. (In a future post, I'll expand and elucidate on microcycle and macrocycle 'catch-up'.)
Friday starts with another super easy run—only 5 miles—and is followed by the secret weapon session of 10×15" hills off jog back rec. Previously, prior to the marathon build-up, when we were working at improving her 10 mile time, Aoife dropped out weekly sessions of 20×15" hills. We've cut these back to 10: we're maintaining the gains from the foundation work (speed, power, strength, running economy etc), ensuring we're not flooding her body with lactate, and therefore not robbing the endurance spine.
(Note: the session is in the evening so she has more time to recover from the mid-week workout—we've found this works perfectly for Aoife but her training partner, Damian The Hunk of Funk Kenneally, does his hills on Monday as this works better for him—The Hunk of Funk has just started with the hills; everything is specific to the individual.)
There are many more reasons for this workout which I'll explain in a separate post.
Here's the endurance spine run, this week it's a rhythmical progression:
2 miles warm up—5 miles @ 6'10+ 5 miles @ 6'05" + 3 miles @ 6'-5'50"—2 miles cool down
Nothing too challenging. For a number of months now, Aoife's been banging out 17 milers with 10-13 miles relaxed tempo @ 6'10" and, generally, alternates these with structural 20 milers @ 6'40″-7″ pace. These form the endurance spine —this is an integral part of her foundation work: it paves the way for the big marathon specific workouts that are coming up.
We'll drop in on Aoife and you can see how her training progresses in a structured and specific manner towards gaining an Olympic berth for the Tokyo 2020 games.