Last week, we outlined the problems with marathon plans and lazy/inept coaches, flirted with the endurance spine, and introduced one of my runners, Matthew The Chicken Slayer Maynard. We looked at how Matthew, as a relative beginner, made incredible gains in less than eight months, using a Stazza Super Base. This week, we will examine why Matthew has improved so much, and how his improvement relates to the pre-endurance spine and the marathon.
Most people, when they first start running, end up running around like headless chickens. They jump into speed work too soon, run their easy runs too fast, and dabble in everything without understanding what they are doing. This leads to niggles, injuries, and frustration. Prior to joining me, this happened with Matthew.
When he started with me (end of January 2018) he had a race booked for the end of March (a half marathon). Rather than dive straight into the Stazza Super Base, we decided to spend two months working towards the half—not specifically to run fast but so I could have a look at him and make sure the Stazza Super Base was the best way to proceed.
(Context: at this stage, Matthew wasn't working in the abattoir—he was working on the bins: running behind a garbage truck/dustcart/dustbin lorry, grabbing the bins, loading them up, and emptying them. Hard work for a hard man, especially on top of his training.)
We did a few basic sessions and began to push out his long run in preparation for the introductory stages of the endurance spine, which we planned to drop in after the half at the end of March. Off two months training, Matthew improved his half marathon PR from 1hr42'12" down to 1hr31'09" (an eleven minute PR). We did this by just putting some progressive structure to his training. One workout a week and a medium long run (about 13 miles) with a moderate tempo. The tempo element started out at 30' and we progressed it out until he was doing 40'. The effort was roughly around the pace/effort he felt he could hold for a marathon (7'15"-20")—the exact pace/effort didn't matter too much: this was just laying the structural foundation for the Stazza Super Base and the endurance spine. (Another point to note: we didn't taper for the race—he did a 60' tempo (roughly marathon effort) the week before the race and 16×1'on/off, four days before the race.)
After the race, we changed/rewrote the rules…
Most people, when they do tempo runs use the outdated Jack Daniels guffery, which is ok(ish) for beginners but if we want to make significant improvements, it's better to move towards a polarised, high density approach, using a variety of efforts, focused on race distance. (Remember science is light years behind the art of coaching.)
Matthew's half marathon pace turned out to be around 6'59" per mile (note: that pretty much marries with his marathon effort tempo runs of 7'20" pace). But within a few weeks of his race, we had him banging out 40' tempo runs @ 6'40" pace—inside his weekend long run. We tagged on some 45" reps at 5k effort too—again, to prepare for the demands of the endurance spine and it's progressive nature.
We kept this as the cornerstone of his training for a few months. The reason for holding this here, at this stage, rather than extending out, was to prepare his musculoskeletal system so that he'd cope with the extension when we decided to bring it in—also, taking into account that he'd moved from the bins to the abattoir; an equally demanding job with different hours.
After a few months, we extended the tempo out to 50' and then, 60'. Again, we held it here. Depending on the day, his pace was in and around 6'30"-6'45". Now he was running 15" per mile faster than his half marathon PR, for 60' in training.
While preparing the way for the endurance spine (the endurance spine is a tempo that starts at 75', extends out to 90', and is run in and around marathon effort and has a cheeky little progressive element) we also prepared the foundation to transition him across to higher density, higher volume, polarised workouts.
In the middle of October, Matthew ran the Manchester half marathon in 1hr22'50" (roughly 6'20" per mile). That's a nineteen minute PR in eight months. But what's particularly interesting is that his half marathon pace increased by forty seconds in the space of six months. The clever kids out there will say to themselves, 'look, his 6'40" paced 60' tempo runs are now, effectively, his marathon pace (2hr54').' And then they'll say, 'Wow-we-that's-sexy!'
It's beautiful, aye?
But all this meant was that Matthew was now ready for the full-on Stazza Super Base, the real-deal endurance spine, and super-sexy, high density, high volume, polarised training.
(Note: there were several other elements to Matthew's training, including work to reduce the risk of injuries, nutritional management, and an emphasis on slow recovery runs; his mileage was relatively low—50-55—and he was running singles; lots of space to grow into…)
After the Manchester half marathon, Matthew flew out to Iten, Kenya, and spent 3 weeks with me at my high altitude training camp. During this time, we went over a number things, including the endurance spine, the introduction of doubles, higher density workouts, and polarised training. The plan was to spend another twelve months improving over the half, before starting training for his first marathon (Manchester 2020).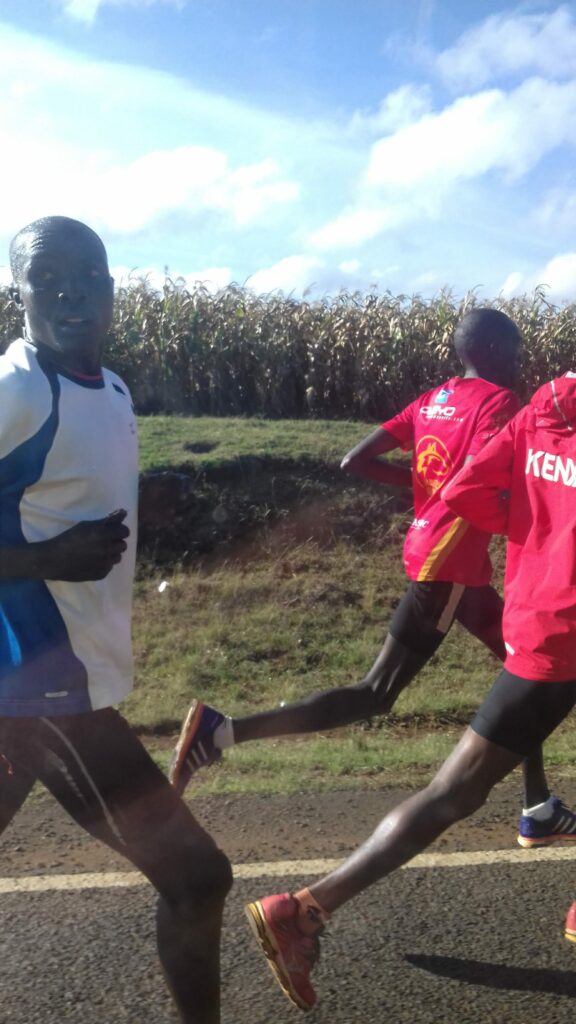 Next week, I'll show you how the endurance spine has worked for Matthew and how it fits in with preparing the way for his marathon training.
We'll also look at how you too can introduce the endurance spine into your training.
How To Pick A Coach…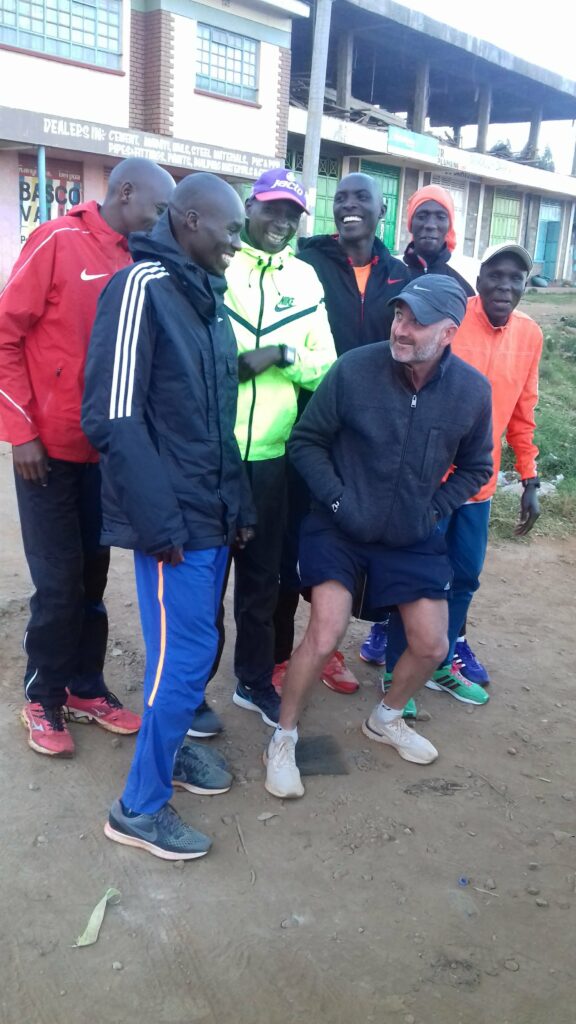 A number of people have asked me to write about what to look for in a coach—given there are so many con-coaches out there. In time, I will write about this in more detail but for now, here are a few things I suggest you use as guidelines…
How long has the 'coach' been involved in the sport—coaching/running? If they've been in the sport for less than ten years, stay well clear.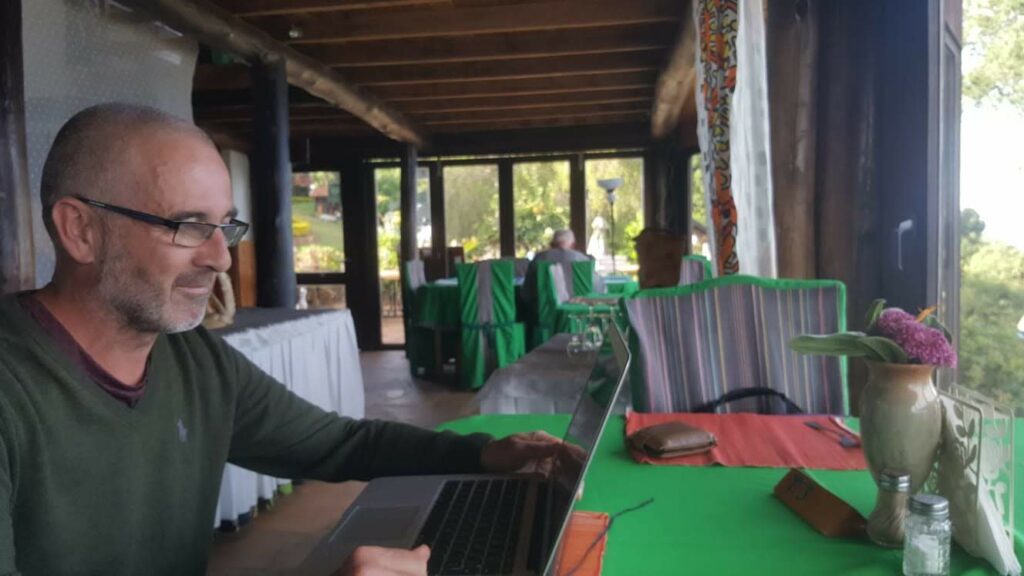 Who do they coach? Check to make sure the coach isn't having your pants down. Speak to people they coach, check out their claims. Look at the runners they coach and see if they are improving/check their records—speak to their runners. (95% of the runners I coach come through referrals—this is the best way to find a coach: if somebody you trust/know tells you a coach is good etc, then you're pretty safe.)
Make sure that what the coach is posting online is their work and that they're not just regurgitating the work of other coaches—if they are banging-out posts and pinching off other coaches, make sure they're crediting the original work.
Never pay for a marathon plan.
Think about the price that the/your coach is charging. To give you an idea…
Whenever a person enquires about coaching, this is a good chunk of what I send them (coaches, feel free to pinch it):
Hi fast runner wannabe with no name…
Thanks for reaching out about coaching. In order for me to help, I need some more information. When people enquire about coaching, I fire over the following spiel (it explains how everything works, including cost etc)…
We start with you completing a Profile Questionnaire (PQ)—it's detailed and important—and doing a quick but targeted Ancillary Assessment (AA), which tells me a lot of what I need to know (this helps me design the S&C component of your training, which helps lower the risk of injury). When you've completed the PQ and the AA, we do a personal meeting/video chat to go over everything; this normally takes between 60 and 90 minutes. If, however, you don't like completing forms, I can go through everything with you and take notes to save you time etc.
After the call, I prepare a 12-Month Timeline for you. This outlines the year ahead and how we'll approach things. It deals with and marries together your training and racing, nutrition, injuries, and ancillary work. (This is a detailed report—about 5-6 pages long.)
On Sundays, I pop up your training in Stazza's Stable on Strava. (Here's the link to The Stable: https://www.strava.com/clubs/187128 if you request to join, we'll let you in.) It's a great group, with loads going on and excellent runners in there too. Or, if you prefer, I can email your weekly training.
Pretty much, every day, using Strava/email, I touch base with you to see how you're going etc.
Each week, you complete a Weekly Feedback form (takes 2 mins) and send it to me. I then pop in my comments/observations and return it to you. This, along with me monitoring your daily training on Strava, is how I manage/micro-manage your progress on a daily/weekly basis.
If necessary, we chat whenever you like for as long as you like (no cost), in-person/on the various social media platforms or use email. This varies from person to person.
We do, however, do a monthly call/meeting where I go through/over everything from that month. I also give you a grade ('A'-'F': a bit of humour and makes me feel really powerful) and Key Performance Indicators (consistency; workouts; nutrition etc) which work on a traffic light system: green=good etc. This also affords an opportunity to spot threats and opportunities. We also talk about the month ahead. The monthly chat/report/KPIs is important.
In terms of cost/payment etc, I keep it very simple and much cheaper than other coaches, with a lot more value too. The cost is €450 for the year. (Effectively, that's €37.50 per month.)
I've found that by working over a 12-month period, it's more beneficial to the Stablemates (that's what we call people in Stazza's Stable): there's a clear structure for the year and everything is goal-oriented. The price includes everything. There are no charges for consultations (most coaches charge €/$100-€/$200 for consultations), or calls/meetings etc, reports, strength & conditioning, nutritional work/advice etc – everything is included. I send you an invoice and that's it.
We have a great group on Strava—very supportive, with some talented guys and women (we have complete beginners through Olympic Trials Qualifiers/Olympic hopefuls…(redacted: names and links are used here.)
Everybody is improving and a lot of that is down to the team ethos we've created. We also have a closed group on Facebook, and there's an exciting new website coming soon—with a private forum (password protected)for members I coach.
I recently returned from Iten, Kenya, where I have 3 permanent bases (one brand new and opening this autumn). We subsidise trips for Stablemates and they get the opportunity to train with my squad of 14 elite Kenyans, some of whom I'm coaching with a view to competing for Kenya in either the Olympics or big marathons in Europe/US. (Cost is from €15 per night for accommodation only and €25 per night full board—profits are used to support Kenyan runners I help.)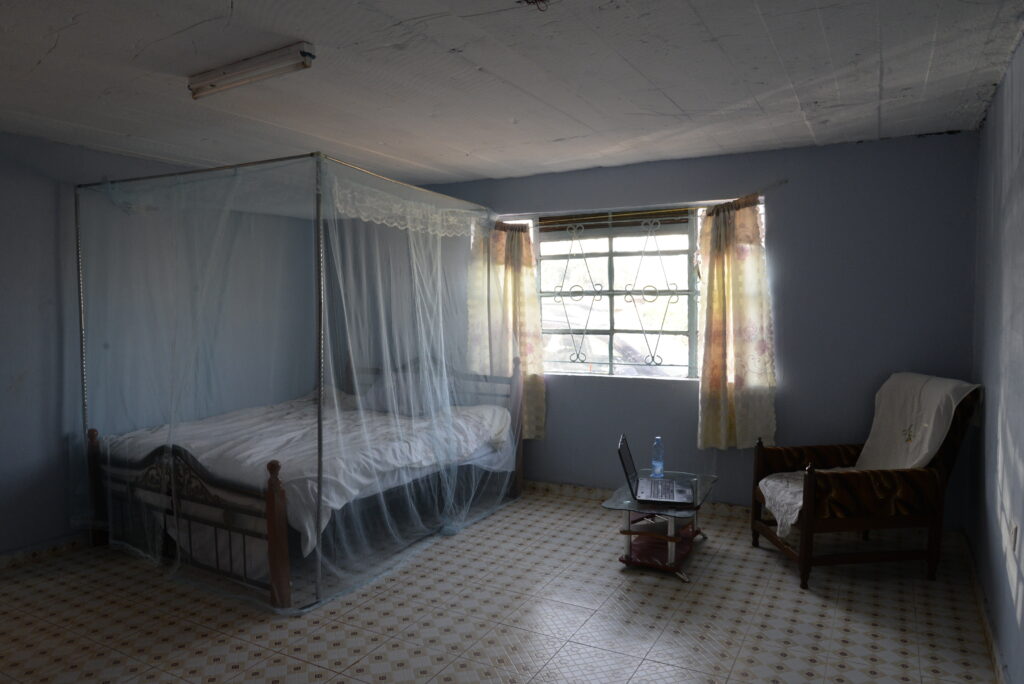 I've attached the Profile Questionnaire, the Ancillary Assessment, and a copy of the Weekly Feedback; this will give you an idea of the detail I go into and how it all works. If there's anything on the PQ that you would prefer not to complete, that's fine.
Here's my website: https://www.stazzasstable.com/coaching . (I have a new site coming very soon…) And here's another site, I post on http://arunnerslife.com .
It'll be great to chat with you and get to work on your goals. If there's anything else you need, shout me…
Cheers,

So, that should give you a good idea of what to look for in a coach. Don't get ripped off…