Race recap by Brandon Dase —
Just after the race on Saturday, a feeling of disappointment started to set in. "The voice" in my head was working me over pretty good. You see, just like most people, I have an ego and I'm on a quest to master it. It's difficult work, and at this point in the day, I was falling short.
Rewind to 6:45 am. I was sitting in the car and got out to use the restroom one last time before the 7am start time. As I walked over, a familiar friendly voice called my name. I turned to see Hayden and Levi Hawks. I smiled big at my friends and found out that Hayden was also running the marathon. As soon as he told me, all of the pressure I had put on myself the last couple of days was gone, and was quite a relief haha (I won in 2017 and was thinking a repeat may be in the cards). It was going to be a beautiful day in one of the hidden gems of Utah. If you haven't gone down, put it on your list. It's seriously one of the most beautiful places I've ever seen.
The race started and 5 of us separated pretty quick. I watched as two guys went with Hayden. I made a choice right then to not go. The logic was if they couldn't run with Hayden, then I'd clean them up between mud lake and the last aide station (miles 16-22). This is my normal jam. I know my body really well and I don't fade at the end of races. I either speed up throughout or run even without slowing down.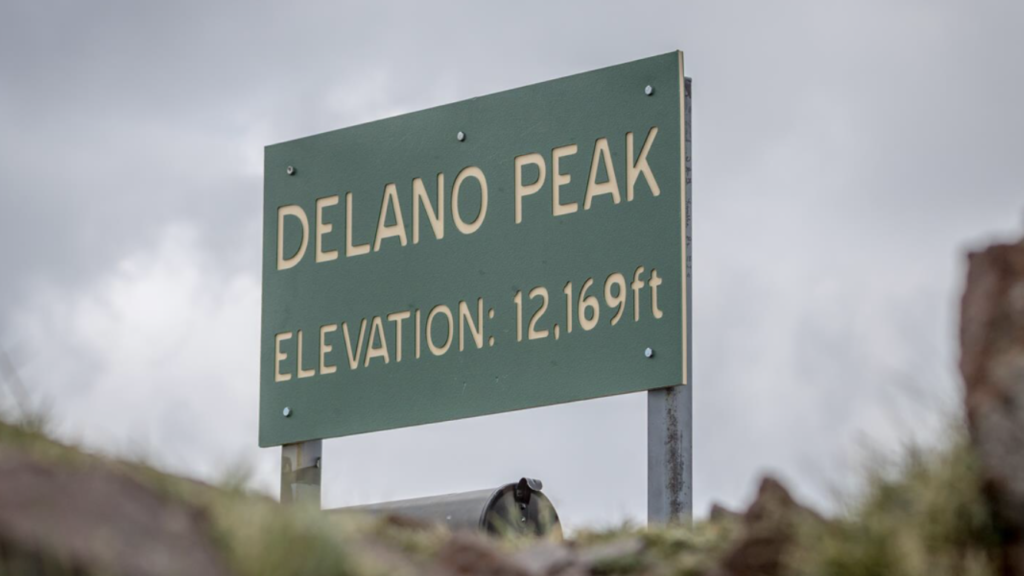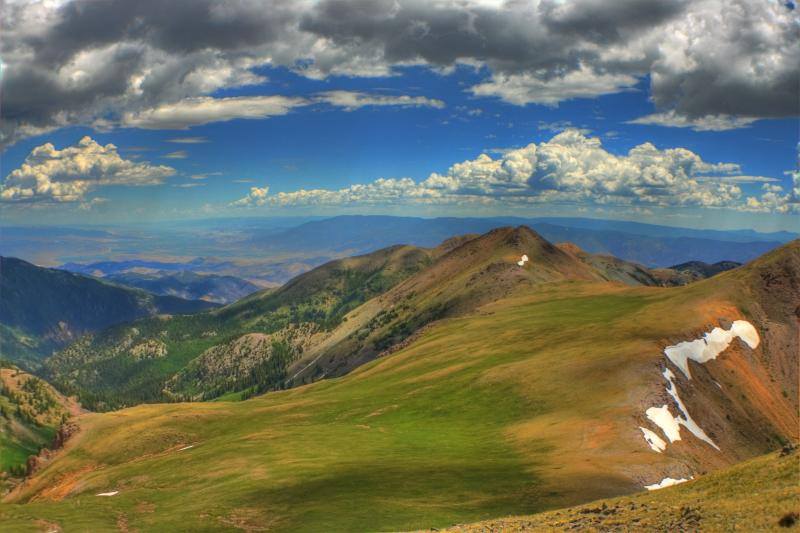 I ran with and yoyo'ed with Spencer, a great guy I met from St George, for the first 8 miles until the 2000 foot climb up Delano peak (12175 ft). I was over 4 minutes behind my time from 2017 at the bottom of the climb, but felt really comfortable. I put in my music, told Spencer to have a great day, turned on the mix, and got to it.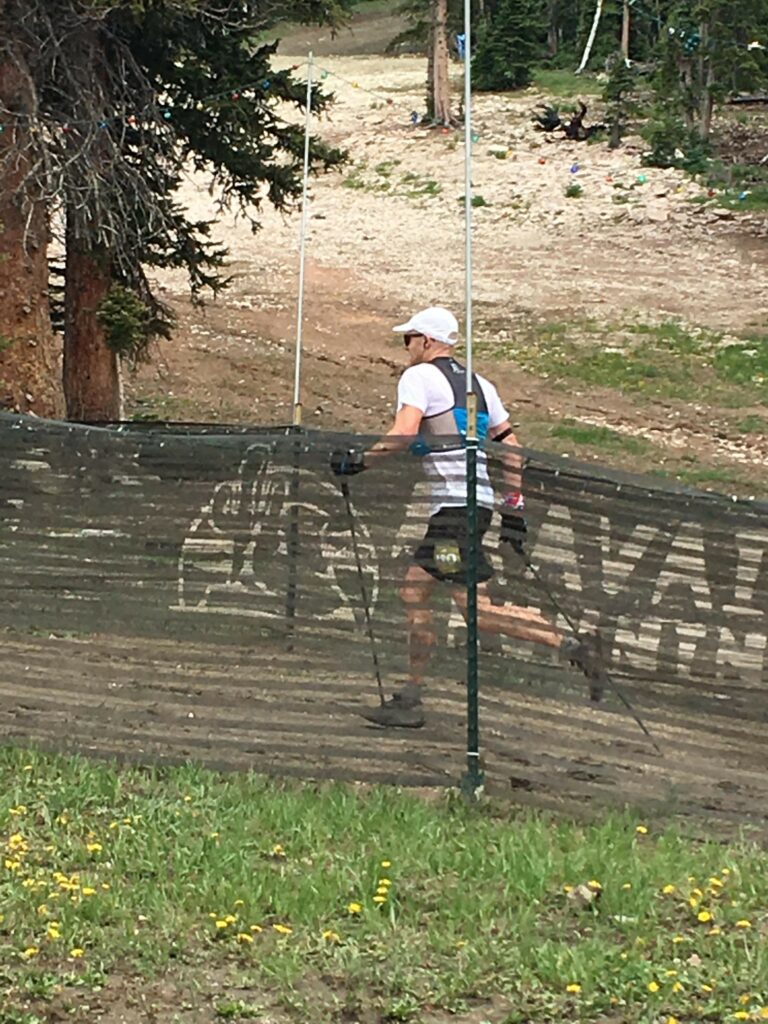 That was the last time I saw or ran with any marathoners the rest of the morning. I ran great, climbed very well, floated the downs, fueled and hydrated perfect, and had a blast running through an incredible high mountain course. I finished almost the exact same time as 2017, which was fun and surprising. Hayden and the other two had great days, all finishing in great times. I finished 4th.
Now back to "the voice". It's difficult to be in a race, and compete at the highest level of individual ability, when it's not an A race, or an A distance. Even though it's difficult, it's really easy for me to allow myself to get caught up in it, lose sight of the long term, and let disappointment set it. The "what ifs" and "should haves" were strong Saturday afternoon. "You should have put it out there and ran up front", "you chickened out", "you're too old", "your strategy was stupid". If you have an ounce of competitive spirit, then you know exactly what I'm talking about here. I appreciate the friends that texted back and forth while I was processing. It really helped me get through it much quicker than usual.
I sent Coach Stazza an email as soon as I walked in the door of my home Saturday evening. My family and I had a fun day sightseeing and picnicking before returning home and it was a blast. But I still had race brain. I expressed to Coach a two sided take on the race. I have described take 1 above, a disappointment of a day narrated by the voice in my head. A couple hours later I had figured out my day and knew that take 2 was the clear and "correct" take, and went to sleep.
When I woke up I had an email from Ireland's own master distance coach John Starret himself, and he also confirmed that take 2 was indeed Ireland's choice.
Take 2 is this. I have been layering consistent training for 3 years into the 100 mile distance. The prize A race this year for me is The Bear 100 in September. With Bear in mind, I ran a perfect and beautiful piece of mountain running on Saturday. My average heart rate was 136 with a high of 145. I ran the same time as 2 years ago off a much easier effort. I climbed much better, was more patient, fueled and hydrated perfect, and made another significant deposit instead of a withdrawal. This means that I'm learning. This means that I'm growing and getting better. This means that I'm almost a wiley ole vet with the wit to match the experience (still much work to do). Most important, it means I'm on track to have the day I've planned for in late September.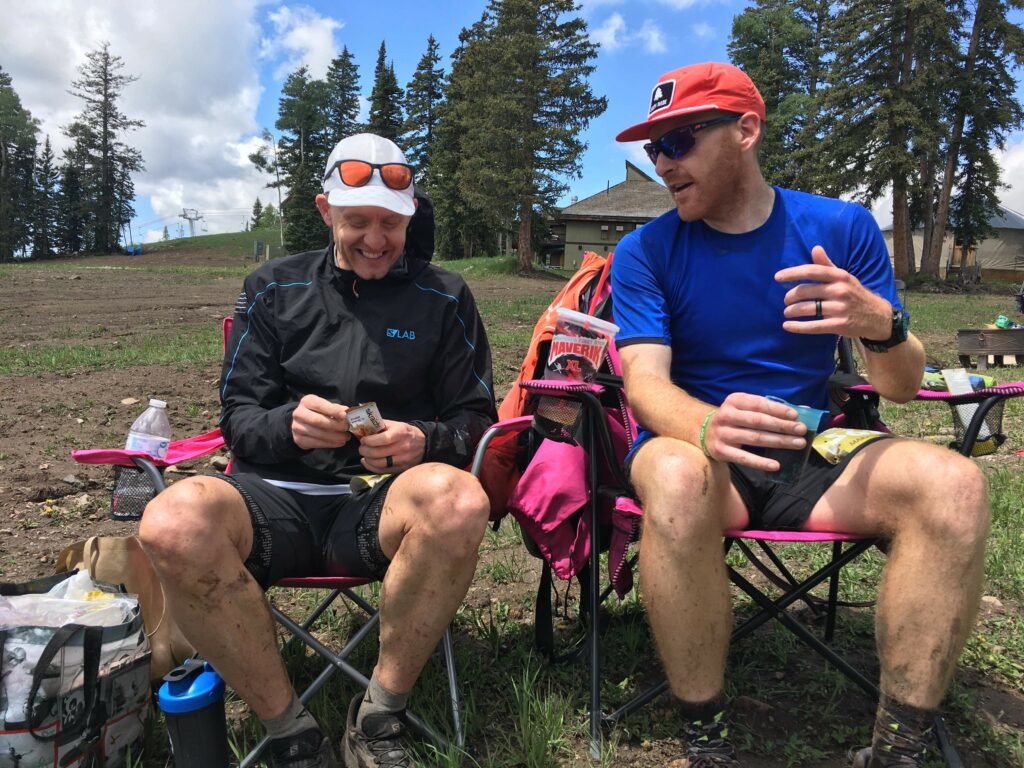 I share this because it's really easy to get wrapped up in the short term. It's simple to get distracted at so many points during training, and tune up races, and work, and family, and life. It's not easy to stay the course. It's not simple to listen to the body, to take a step back, to rest when needed, or to listen to a coach. It's not easy to be consistent. It's hard to be disciplined.
But it's that discipline that makes all the difference on race day. The discipline difference is HUGE. I'm not very good at it. But I'm learning. And little by little I'm acquiring a taste for it. So cheers to all of us in setting that big picture goal really big, having the courage to really chase it, and the discipline to make it happen. If you're feeling disappointed after a run, or a workout, or a race know that it's ok. Take some time to step back and remember the big picture. Find the positives and celebrate them. Find the lessons and exploit and learn from them, make plans to incorporate them into training and turn them into strengths. This was a really good exercise for me on Saturday at Tushars. My best to all of you. Thank you for your kindness and your support. I'm grateful every day for it.
"Anything in life can be accomplished armed with a determined approach and a positive mindset.'