My previous post glimpsed at life inside the running mecca, Iten—The Home Of Champions. This sparked a flurry of enquires, asking for more information about Stazza's Stable High Altitude Camps. Next week, I'll post all about how the camps work, giving more details about facilities, itineraries, and costs (special rates for, A Runner's Life subscribers and people I coach: from €15 per night).
(Note: Irish Olympic marathon and World Champs half marathon hopeful, Aoife Cooke, will be based at the Stazza's Stable High Altitude Training Camps from December through February—you'll be able to meet, train with, and get the skinny on Aoife as she prepares for glory.)
And talking about Aoife, today, I'm going to give you an exclusive look at how she and her training partner, Damian Kenneally are preparing for the Dublin City Marathon—the first step in her quest for immortality; I'm going on the record now: she will medal in Tokyo…
Some background on the dynamic duo:
Aoife (aka: The Elfin Beast)
Aoife started with me at the end of December 2018. Previously, she'd been training using the outdated heart rate methods (we dropped this straight away). Worse than plateauing, she'd gone backward.
We changed her training. Gradually, we transitioned to a more progressive and structured, polarised approach of one workout per week (High density/big volume) and developed an endurance spine session, which holds everything together.
Within three months, we'd reduced her 10-mile PR from 58'28 to 55'17". From here, we started her Dublin City Marathon build-up. Aoife's marathon PR stands at 2hrs 46' 03". Her goal was to break 2hr 45'.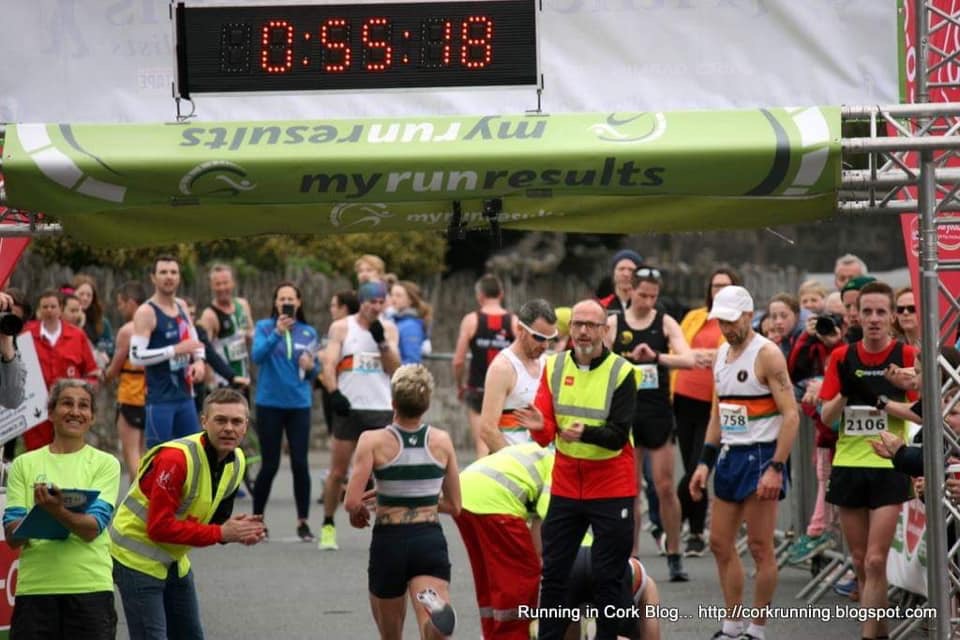 Damian (aka: The Roly-poly Runner—if he were hard enough, he'd have a go…)
Damian started with me in May. Bless him, like Aoife, he was using heart rate to guide his training—immediately, we dropped this. He came to me with a 2:50:03 marathon PR, wanting to get sub 2:50 at Dublin. (Dublin City Marathon is on the 27th October.)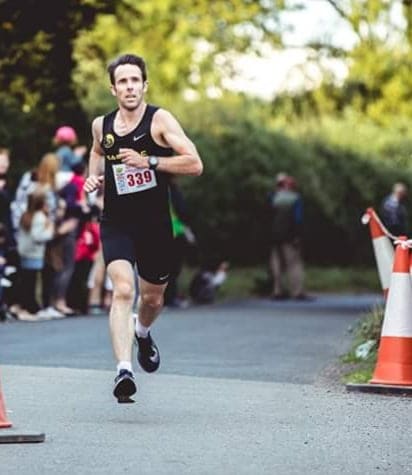 Dublin City Marathon
I've posted before, that when runners get in the 2hr 40'-2hr55' range for the marathon they tend to get stuck in a rut—they work hard but tread water/make small gains. They spend years just taking seconds or a couple of minutes off their PRs, when in fact, they should be taking 10-20 minutes off their marathon PRs.
Generally, the reason why this happens is that they haven't a clue about how to train for a marathon. They've followed generic plans, which work up to point—more because of consistency.
Once you get down in the 2:4X range, if you want to make decent gains and get down under 2hrs 30'—without floundering for years—you need to train with purpose: your training needs to have a progressive structure and you have to understand the secrets of the marathon. (Note: there are secrets to the marathon.)
I felt that both Aoife and Damian were too conservative with their goals. We changed their goals. Instead of saying I want to run 2hrs XX, I said, let's see where the training takes us.
Now, as both of them are closing in on DCM, they're looking like they'll take 10-15 minutes off their respective PRs—that doesn't mean they will, but the training's suggesting that both of them will—on the 15th September, they're both racing the Charleville Half Marathon and we'll have a good idea of their fitness.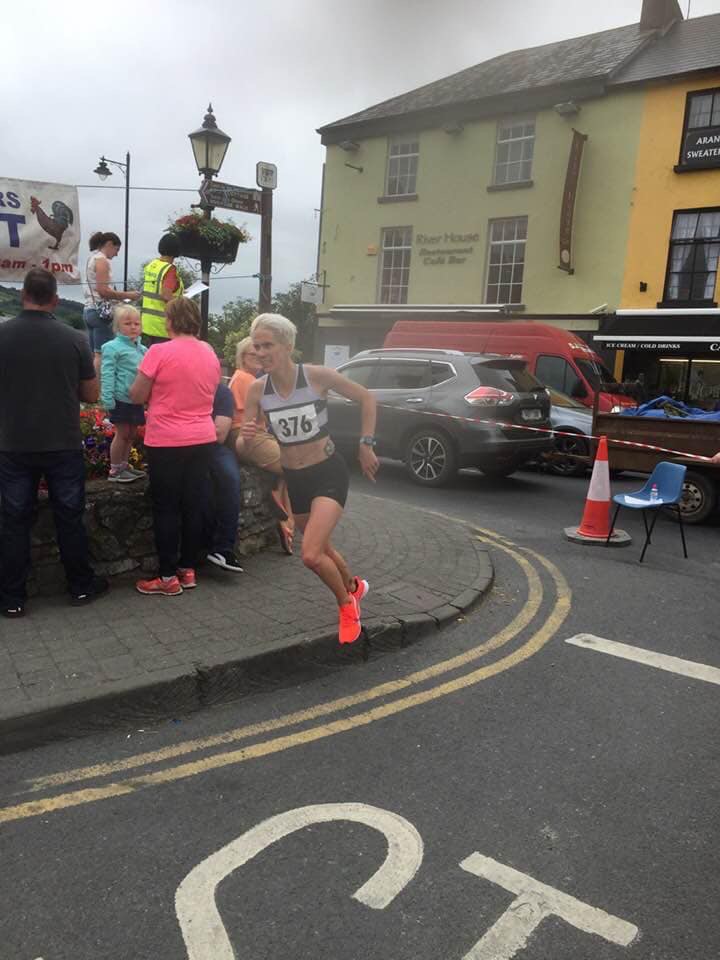 (Note: while I expect them both to run substantial PRs at Charleville, they are in marathon training and they are not necessarily in peak half marathon shape—there's a big difference between marathon training and half marathon training—Charleville's a little run-out for them.)
The Elfin Beast and The Roly-poly Runner do most of their workouts together—their training is different and specific to their individual needs/lives, etc, but their key workouts, more often than not, are the same/similar.
Previously, I've posted about the endurance spine and structural runs—both have been working on these since day one with me. Let's jump back and look where they started and where they are now…
On the 22nd December 2018, The Elfin Beast dropped out her first endurance spine run.
20' warm up—40' endurance spine—5' easy—6×45" @ 5k effort—20' easy
Splits for the 40' endurance spine: 6'34" – 6'19" – 6'16" – 6'13" – 6'18" – 6'35"
On the 12th May 2019, The Roly-poly Runner banged out his first endurance spine run:
4 miles warm up—8 miles @ 6' pace—1 mile easy—4×45" @ 5k effort—1 mile cool down
This has progressed to:
11 August 2019…
1 mile easy—20 miles @ 6'10'—1 mile easy.
And…
18th August 2019
3 miles easy—14 miles @ 6'—3 miles easy.
Now, let's look how some key workouts have progressed…
On the 14th April, The Elfin Beast did the following workout:
10x600m 2'01" (5'23"ish pace) + 8x400m 80" (5'22"ish pace) + 6x200m in 39" (5'15"ish pace)
200m rec./5' between sets.
We extended out the above session and on the 7th August they both played this blinder:
10sets of (800m+400m+200m) /200m rec. b/ween reps/5' rec. b/ween sets.
Here are the splits (it's really worth looking at the progression):
800's:
2:34, 2:29, 2:28,2:29, 2:31, 2:28, 2:30, 2:29,2:30, 2:29 (5' pace)
400's:
73, 71, 71, 71, 71,71, 71, 71, 72,72 (4'48" pace)
200's:
33, 33, 33, 33, 33, 33, 33, 34, 33, 32 (4'26" pace)
And we've also progressed the speed endurance:
5th June
10x1km in 3'28" + 10x300m in 1' (rec. 200/100m b/ween reps and 5' b/ween sets.
Then, gradually and progressively extended out to…
28th August
8x2km in 6'30 (3'15 per km) off 400m in 3'.
Key Points
Endurance
The things to notice are that the pace of the endurance spine run has improved from 6'20" down to 6' and the distance has increased from 6 miles to 20 miles.
Speed Endurance
The 1km reps have extended out form 10kms of work to 16km kms of work, the rep distance has doubled, and the pace has improved from 3'28 per km to 3'15 per km. Both The Elfin Beast and The Roly-poly Runner have made similar and substantial improvements.
Speed
While The Roly-poly Runner's always possessed the base speed to improve like this, The Elfin Beast couldn't break 80" for 400m or 38" for 200m back in April. Now, she's able to bang out 72" 400's and 33" 200's in workouts with 15kms worth of fast work.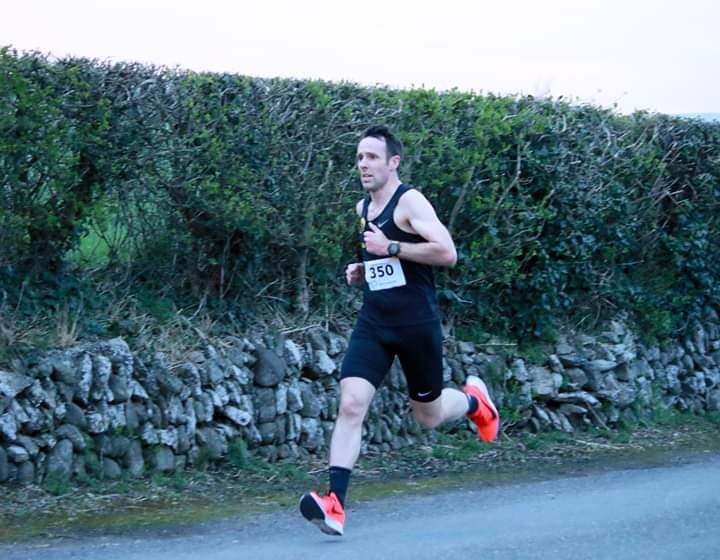 How have The Elfin Beast and The Roly-poly Runner managed this, when most club runners wallow in the cycle of mediocrity?
If you have a business and you'd be interested in supporting/sponsoring Aoife on her journey towards immortality, shout me.
Next week, we'll look at the cement that fills the interstices of their marathon training—the yoyos that trigger improvements…