Unless you live somewhere where it stays warm year-round, then you know the challenges that come with running outside in the winter. Often during this time of year my motivation goes down (along with the temperature) and my list of excuses goes up. However, I've learned that with the proper gear, running in the cold can actually be my favorite weather to run in.
Finding the right gear has come with a lot of trial and error, so to help you stay safe and avoid the same mistakes I've made, I've compiled a list of the best gear for beginning runners who don't want to let the cold winter weather stop them from training outside.
Hat and Gloves
One of the most important things you want to have when running in the cold is a hat and gloves. If either my head or hands get too cold on a run then I'm done for. Many people including myself like wearing them if it's 45 degrees F or below, but you should definitely wear them if it's 34 degrees or below.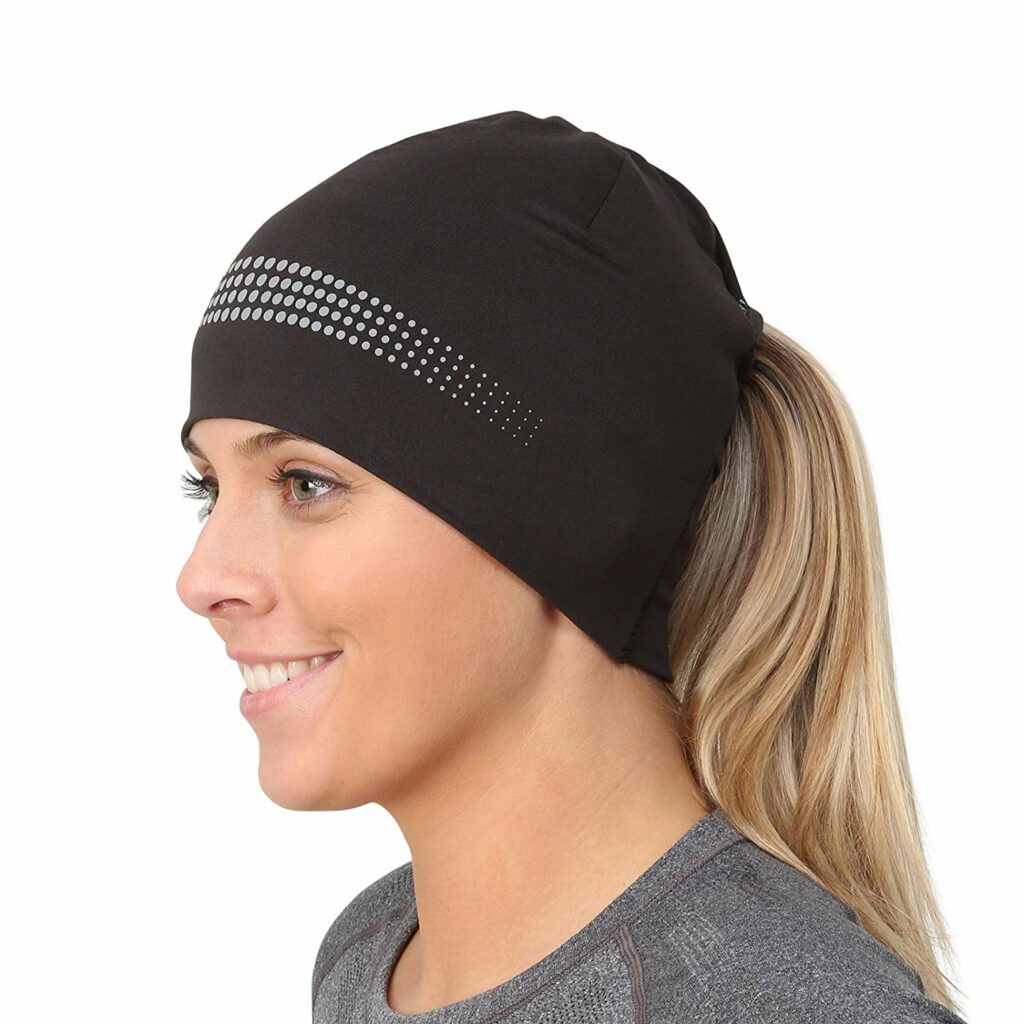 As far as a hat, I have loved the Trailheads Ponytail Performance Beanie. If you're a lady with long hair like me, this is great because it has two different ponytail slots at different heights. It also has reflectors on the front for extra safety.
When it's a little warmer out, I also like wearing a simple Ear Warmer to help keep the heat from escaping my ears and head.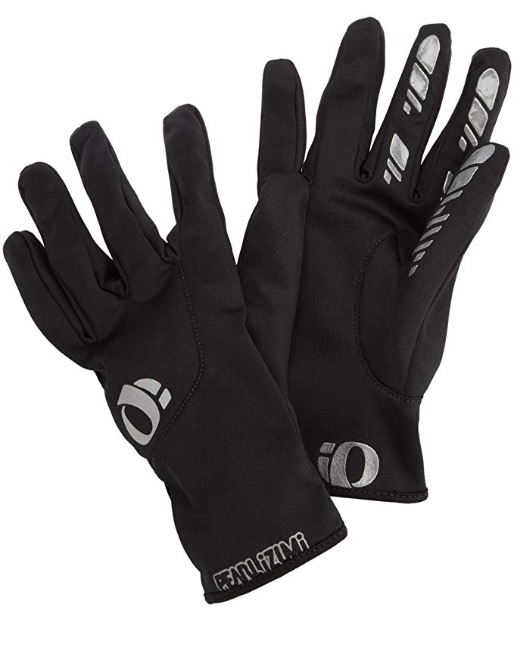 When it comes to gloves, I've had a little bit more of trial and error to find what I like best. Over time, I have found I prefer wearing mittens, and what has worked best for me is just some good ol' fleece mittens. I honestly can't remember what brand they are or where I got them from, but they have been my favorite to wear so far. I have also heard good things about Craft mitten gloves, Oiselle mittens, and Pearl Izumi Thermal Lite gloves.
Balaclava/ Neck Warmer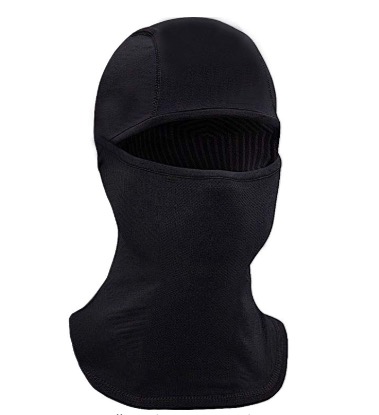 If your family isn't Canadian like mine, there's a decent chance you've never even heard of a balaclava! But get ready to get familiar with it, because it's one of my favorite things to use when running in the cold. It keeps the neck and face warm, and is also easy to slide off if it warms up.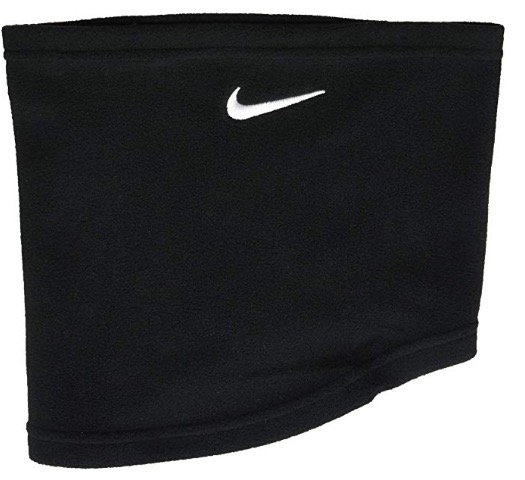 I also really like using these Nike neck warmers if I feel like I don't need to cover my face. My kids also like wearing these outside as well.
Socks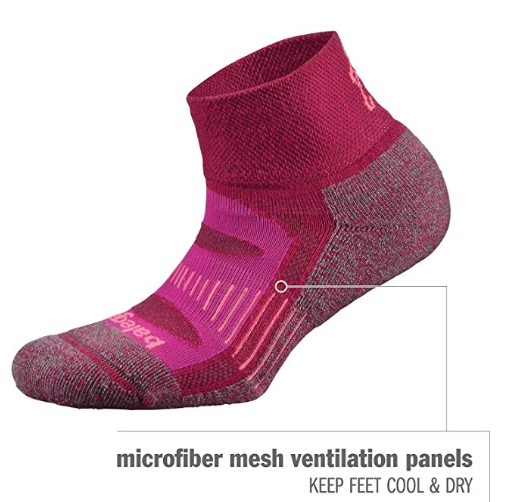 Another place that's really important not to lose heat when running in the cold is your feet. If they get wet or too cold, then it can make for a miserable run. When it comes to socks, it's important to look for warmer materials like wool and mohair that wick moisture. I really love Balega running socks so I use their Balega Blister Resist socks that use mohair to keep feet warm and also dry. I also have running friends who recommend Drymax running socks. Most all major running brands have running socks designed specifically for colder weather so if you already have a favorite brand, then continue with what you like.
Pants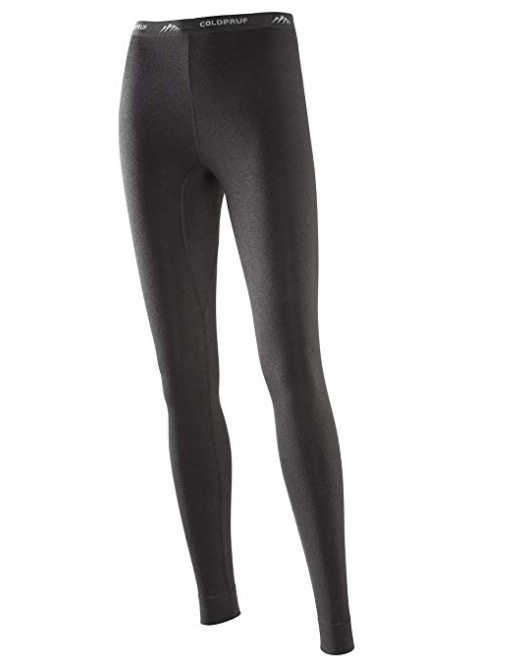 When it comes to running gear, you want to stay away from cotton- especially in cold and/or wet weather. As far as pants, all major athletic brands have thermal or winter leggings. I like ColdPruf women's leggings which wicks moisture and dries quickly.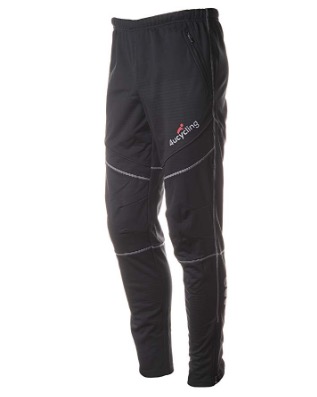 If you're not into tight leggings you can also find several thermal athletic pants that are also a great option. Bonus: several of these are also windproof which is great for cold, windy days.
Layering
One of the best rules for running in the cold is LAYERS. I like to break it down to three different layers:
Base Layer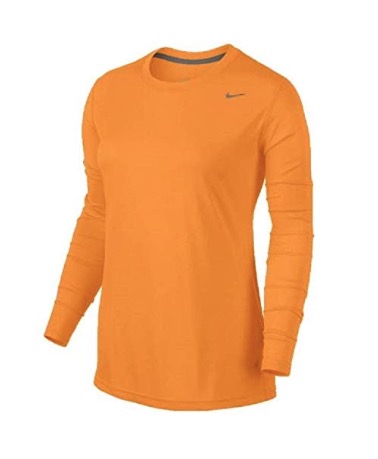 I wear a base layer by itself if it is around 40-50 degrees F. This will include a long sleeve shirt. I love my DriFit shirts from Nike and UnderArmor but really any brand will do. Bonus tip: I like buying bright colors so it's easier to see in winter mornings or evenings when it can be darker.
Medium Layer
I add an extra layer which I call the insulating or medium layer when it is about 25-45 degrees F. In addition to my base layer, I will also add a light jacket, zip up or fleece jacket. As always, avoid cotton and go for thermal material that wicks away moisture. If it's windy, a windbreaker is also a good idea. One of my favorite insulating layers is a running vest like this one.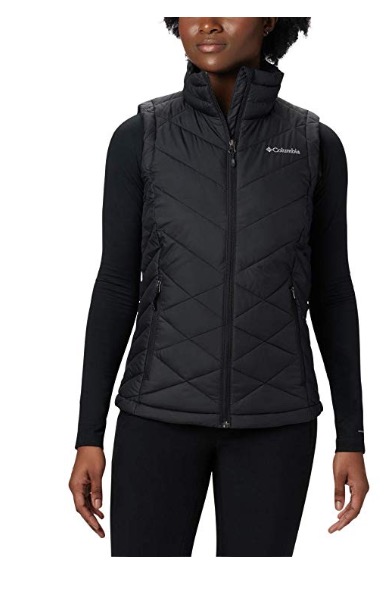 Outer Layer
If it's around 25 degrees F or colder, then you will want to add a third outer layer. This for me is usually just a winter jacket. It doesn't have to be big and puffy so you can barely move like Ralphie's little brother Randy in A Christmas Story. That's the point of layering-if you have two layers already on, the top layer doesn't have to be as heavy.
Hot Hands warmers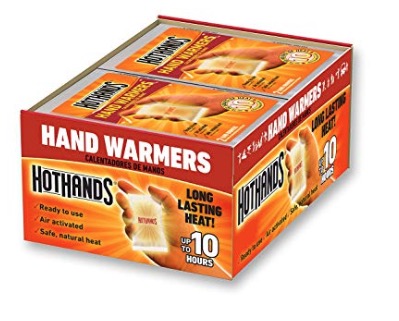 A last tip that I learned from some experienced runners is to have some hand warmers on hand (no pun intended). These are great to hold in your hands, put in your shoes, or even to place on your lower back like I did in my Halloween Half this year. If you don't like having to hold them in your hands, you can even use rubber bands to keep them in place on your mittens or gloves. It may seem small or simple, but sometimes these are just the right amount of warmth I need to motivate me to get out in the cold and keep going.
With the right gear, running in winter can be just as enjoyable as any other season.
If you have any tried, true, and tested gear that you have found for your winter runs- comment below and let me know!