By Jennifer Lambert
"Just Be!"
I usually enter a race with a mantra. But if I don't, then one usually finds me during the race – because for me racing and running is about so much more than moving my body; it's about freeing my mind.
Since I have little time these days to "Just Be", it seemed fitting that those words hit me somewhere around mile 8 of the El Vaquero Loco (the Crazy Cowboy) 50k.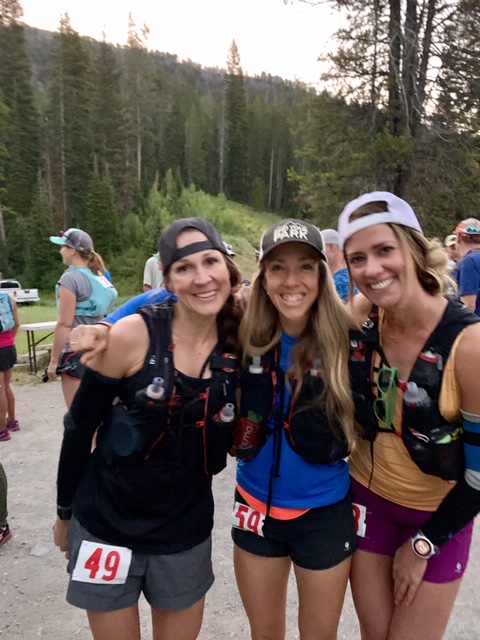 Andrea told me months before that I could win the race. Barkley told me I'd win it. I appreciate others who see my potential, but sometimes I don't know that I believe it. Especially when I felt the lack of oxygen from being at 10,000 feet altitude during the first few miles of the race and I felt like I was moving in slow motion. I threw those ideas out the window to focus on everything else around me.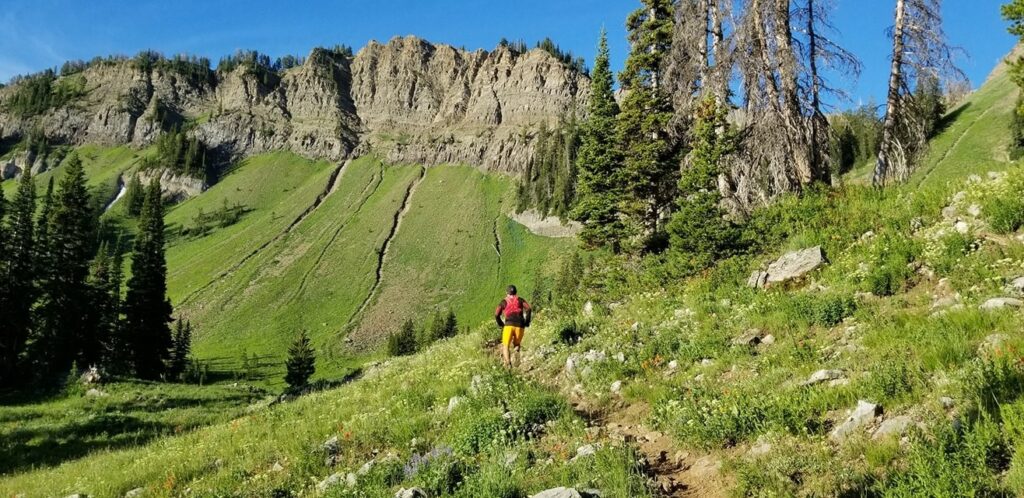 Then around mile 8, when I began to regain O2 to my muscles, and I found myself running again, I also realized I was going to run the next 22 miles alone and that I needed and wanted to be alone.
So I began thinking a lot about just being. "Just be present." "Just be patient." "Just be content." "Just be happy." "Just be grateful." "Just be still." "Just let it be." And of course the Beatles song played through my head for miles…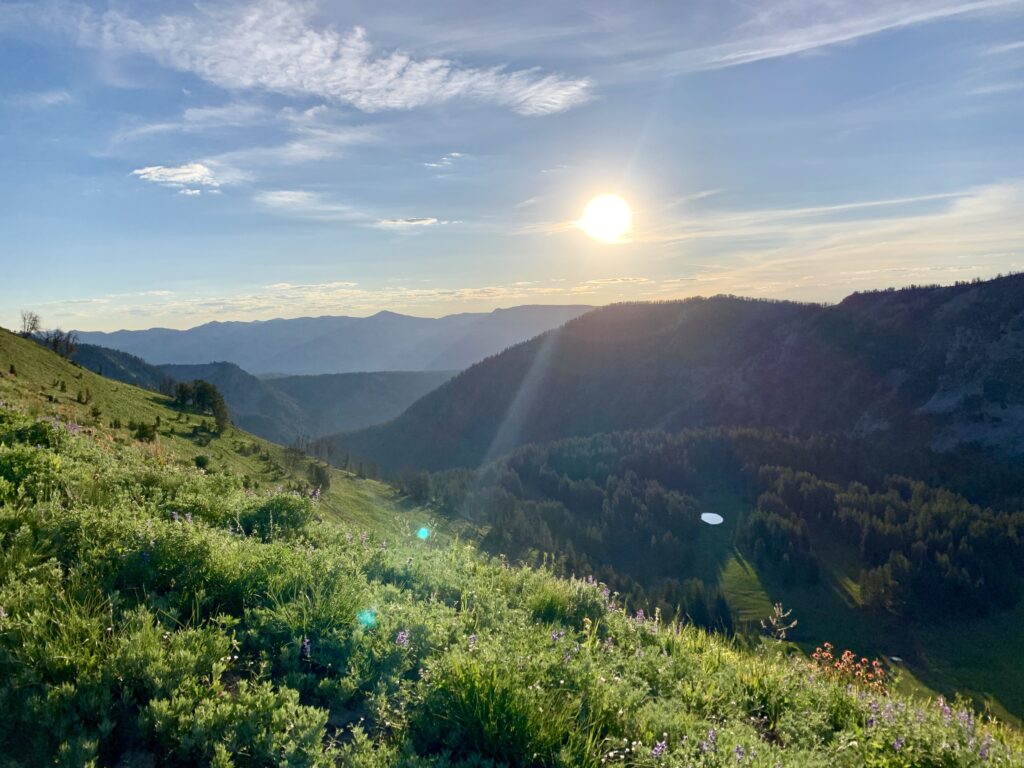 2 1/2 hours after we started, the 25k runners began to run toward us. Austin passed me and said, "Jen, you're in 2nd place female!" I literally had no idea. I don't count. I don't like to focus on my placement because it pulls me out of running my own race. But, I was also feeling great and knew I could keep the pace I was going. A mile later I passed 1st place female. I ran into the turnaround point, spent 60 seconds in the aid station, and kept moving.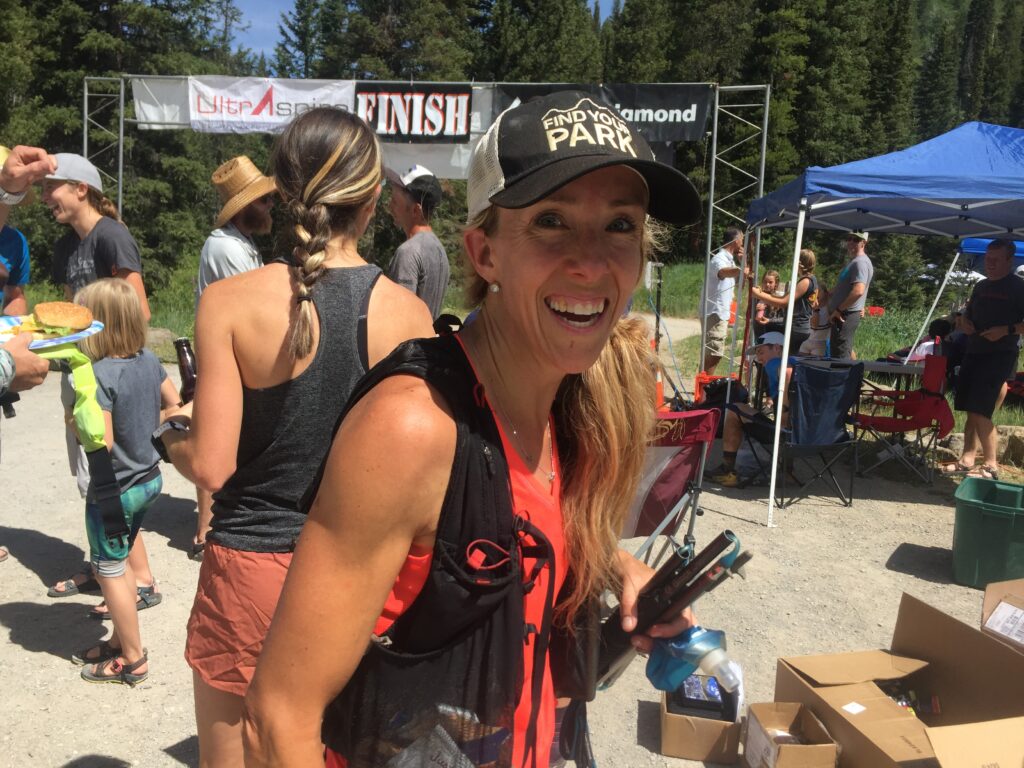 I loved passing friends coming the other way. I cheered for them, they cheered for me! I stopped to hug a few of my closest friends. I can't even describe how much I love this sport, this community! So much camaraderie. At some point I knew I wasn't running to stay in the lead, I was chasing the clock to beat my time goal.
Andrea had told me I needed a 6:10 finish to clinch the win that day. I didn't want just a win, I wanted a top 3 women time historically. And I just wanted to run my best!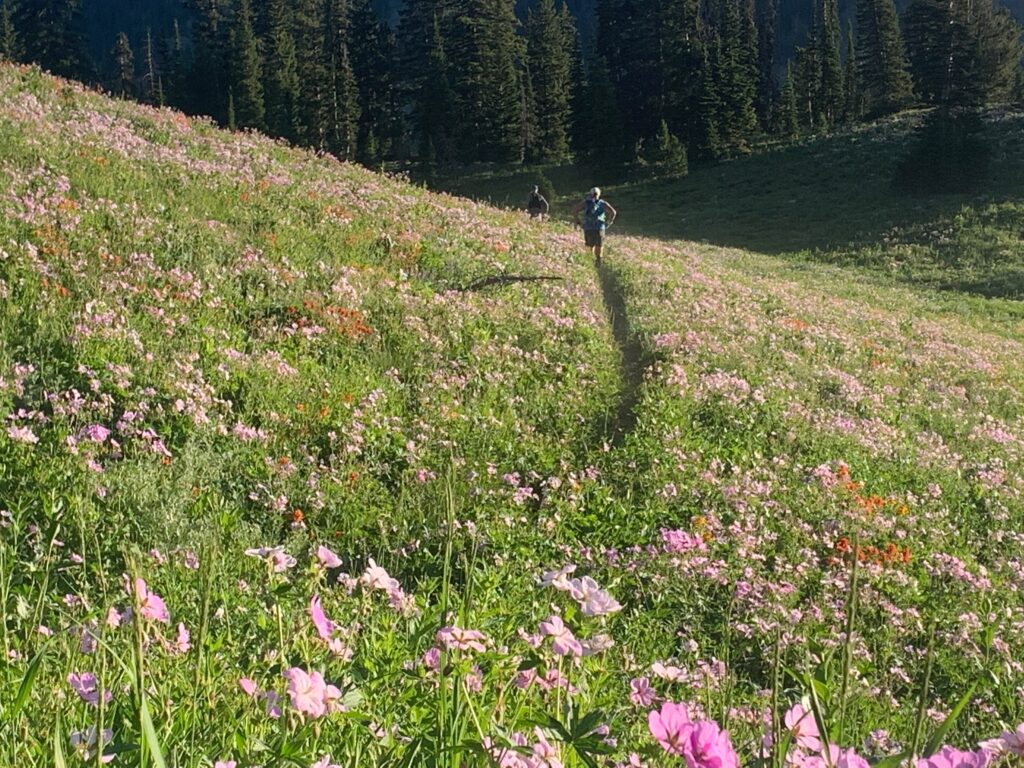 I played with the time goal all race long until I hit the last aid station with 3 miles to go: technical downhill. My bread and butter. "You just need 7:30-min miles, Jen. You've done this all summer, you can do this!" I didn't feel prepared going into the race. From my perspective I hadn't trained as much as I'd wanted. But I spent so much of the race likening other runs to those sections: This is Timp. This is the North Rim (of the Grand Canyon). This is Phantom Ranch. This is Grove. This is the Heber Half. This is Follow the Flag. I loved seeing all those joyful moments culminate in some of the most beautiful terrain I have seen!
I sprinted to the finish line in 6:05! I had met my goal to finish under 6:10 AND negative split the course. Despite the RD's (Race Director) warning to us runners the night before "you can't negative split this course," he said, "so don't think about it," I am a back-half runner. And I negative split it by 5 minutes.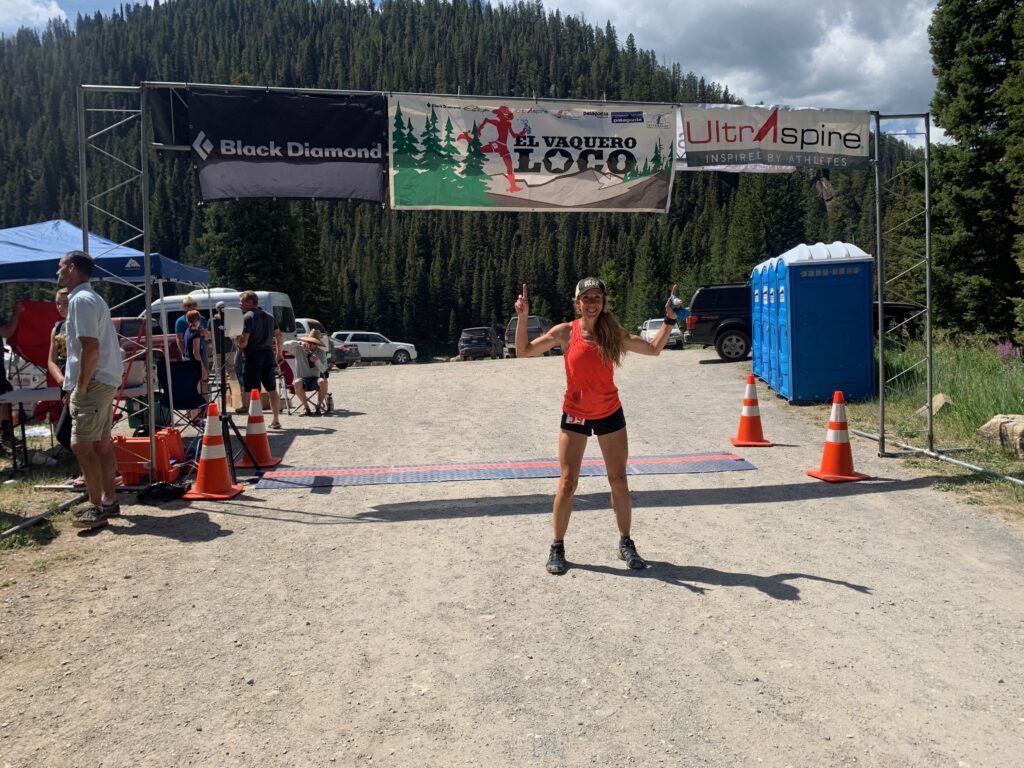 Winning is a great feeling. But just being free from everything else for 6 hours, free to be present, and free to enjoy nature, free to be among friends, free to cheer for the accomplishments of my friends who achieved great things that day, that is the best feeling of all!