It's hard not to get caught up in the hype of the 4%. These shoes are everywhere in the marathon world. The bright orange color is easy to spot at all the major marathons. The world record was broken in these shoes. As I became more familiar with these shoes, I started to pay attention to who was wearing them in races. Last year at CIM (California International Marathon/USATF Marathon Championships), most elites were in the Nike 4%. I don't think that amount of runners would wear them just for the hype. This marathon (CIM) is where most Olympic trials marathon qualifiers qualify.
The price tag is somewhat ridiculous. $250 for a shoe that will only be a great racing shoe for about 100 miles! At the same time, what if it can make the difference between an OTQ or not? Maybe just a small efficiency is all someone needs to get to the next level. These shoes are also not discounted. Every website online and running store charges the same price. Most stores that sell Nike shoes also do not sell this running shoe. I thought I would see it at the Nike Headquarters employee store in Oregon, but it wasn't there.
There are just a handful of stores that have it in stock in Utah. I headed up to Wasatch Running to try it on. When they brought it out, they specifically told me that I could not run in the shoe. I could walk around on the carpet. I wasn't allowed to run a step in it, on the treadmill or outside. Not gonna lie, when I put the shoe on my foot, it felt like a glove. It was light, soft, supportive and comfortable. Everything I wanted in a shoe. I wanted these shoes!
I left the store thinking that I really wanted to give this shoe a try. I just felt like it was worth the shot! Nike had just recently come out with a new blue color, and so I got online and ordered. When they arrived, they were so pretty! I tried them on, walked around for a bit, and then put them back in the box. I didn't try running in them for another month and a half. At a cost of $2.50 per mile, I was saving them for the right time.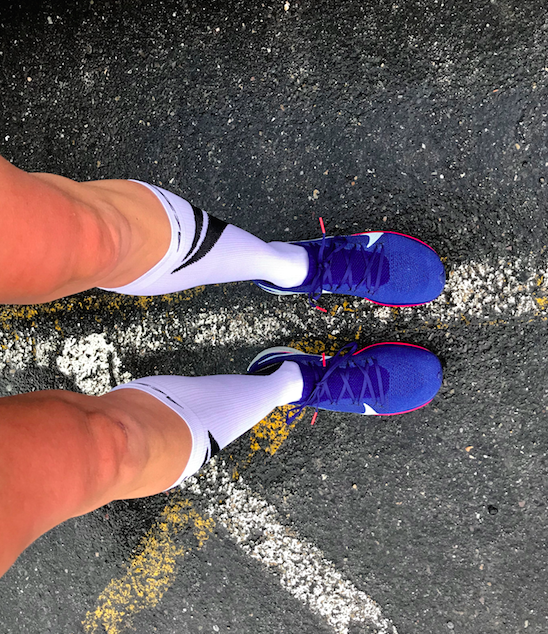 Coach Stazza had 15 miles at marathon pace on the schedule. This is a big workout for me and it was the perfect opportunity to test out the 4%. I don't want to put very many miles on the shoes, but marathon pace is what I was looking for. The day before the workout I took them out for ¾ of a mile just to make sure there was nothing blaringly wrong. The shoes felt perfect. The next day was a rainy day for the big workout and I was worried about them getting wet. I warmed up two miles in my Altras and back to my car. The rain cleared up and so I switched shoes and went right into the workout.
From the first mile, they felt great. They are light and comfortable. My left foot is a little bigger than my right foot, so they felt a little tighter on the left foot, but not a big deal. I made sure to tie the laces tight, as the previous day there was a little bit of shifting. These shoes have almost no traction. They are very smooth on the bottom. This wasn't a problem when I was on the path, but every time I crossed a bridge, they were very slippery. They also feel a little weird when making sharp turns.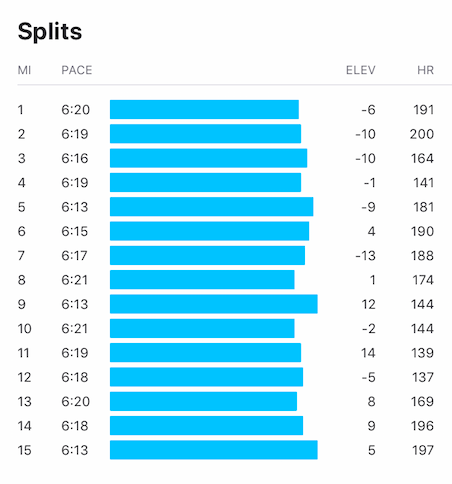 I hit my 15 miles at marathon pace (6:17 ave) spot on. I definitely felt better than expected. Who knows if that was the shoes, or a good day, but I didn't have the fatigue in my legs I would have anticipated. My last mile was even one of my fastest miles of the run. No problems with rubbing or blisters whatsoever. In wet conditions, I almost always have a small blister or two from my other shoes after a tough workout like that. As soon as I finished the run, I switched out my shoes for my other pair and cooled down. These are too expensive to use for a cool down. I also think they feel a little weird when running slower.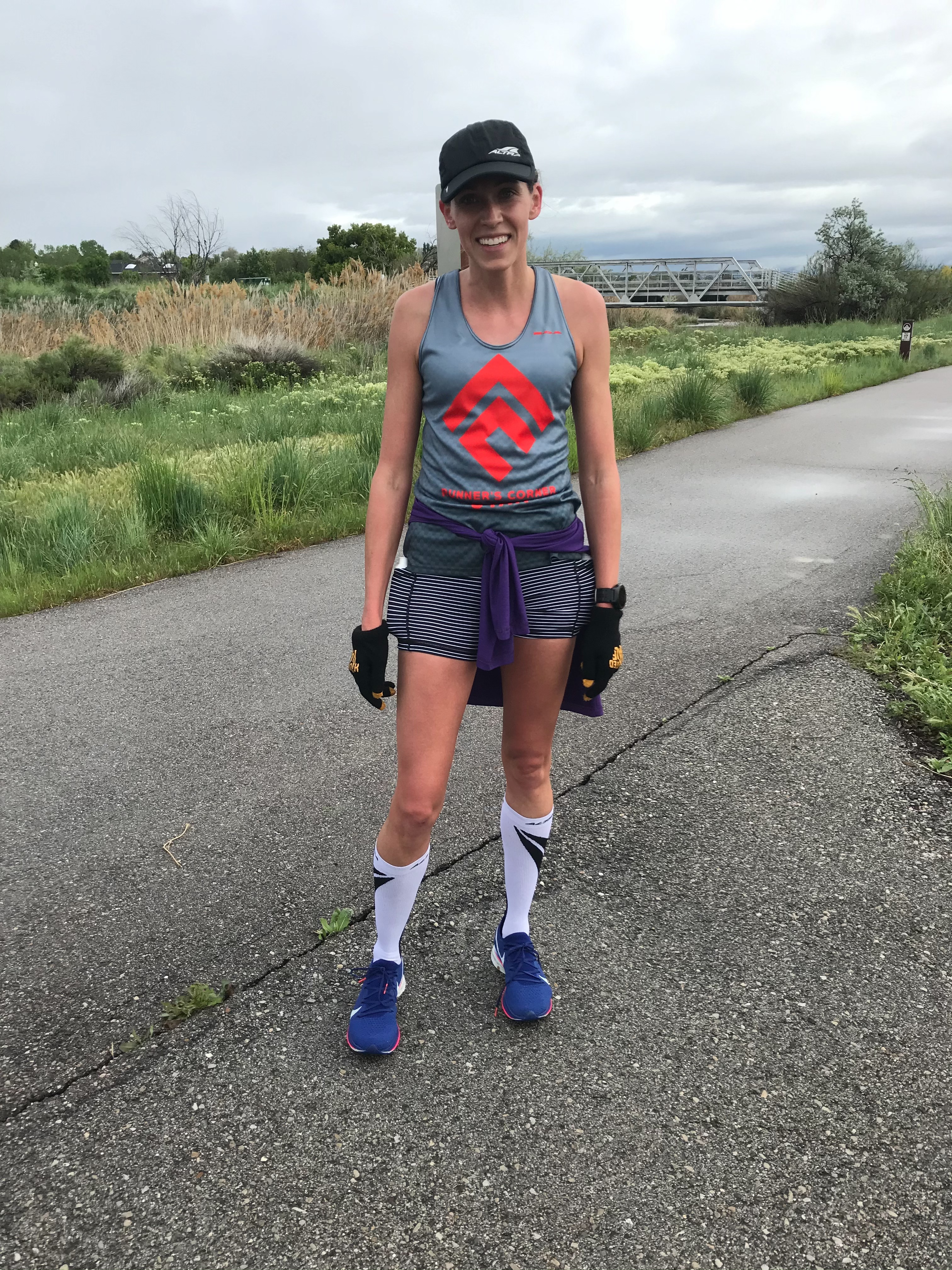 The next day—post workout—feet feel awesome. Often I get tight arches after a tough workout, but no tightness. Legs feel good. I definitely think there is something to this shoe. Obviously, no two people have the exact same feet. What works for me may not work for someone else. I am very particular in what I like to run in and I wouldn't run in this shoe unless it feels great. So far, so good.