Going "gluten free" is not as complicated as you think.
Seven years ago I had my third child. After plenty of trial and error, we realized that he was very sensitive to gluten. He seemed to have grown out of it over the years, but then he took a turn and became ultra sensitive. We think he may be celiac, as two of his uncles and his grandma are celiac. To get an accurate testing, we would need to have him eat a good amount of gluten every day for many weeks. We know without a doubt this would make him very sick. We decided to just keep him gluten free for now, as we have been mostly gluten free in our house for these seven years.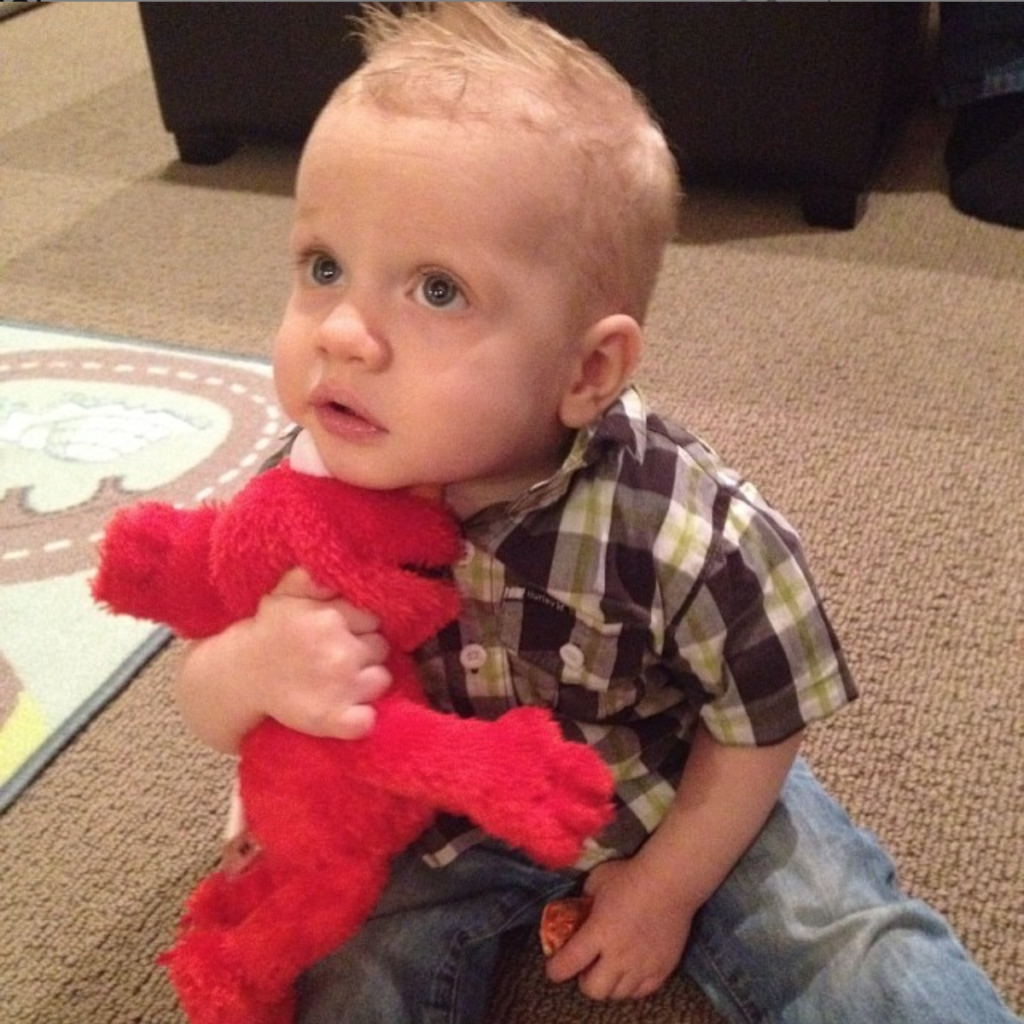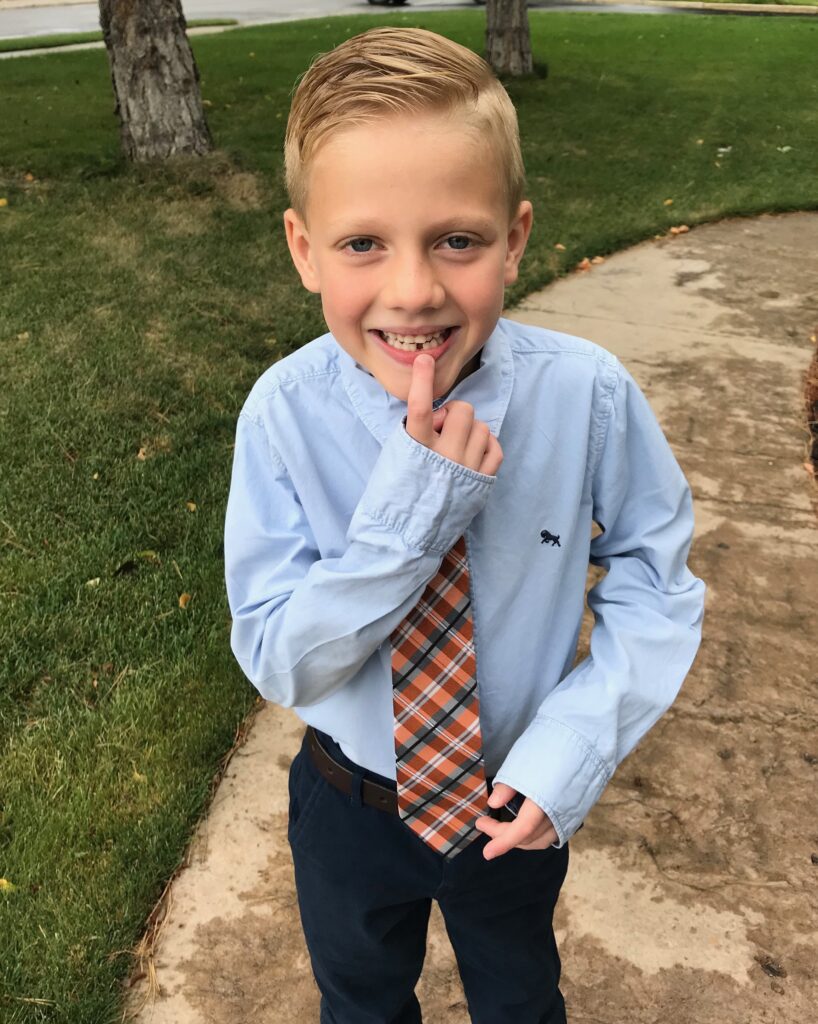 The idea of "Gluten Free" gives out many definitions that aren't really true. Some people say it's a fad and people are not really sensitive. Others say that it means you are "healthier" if you are gluten free. These are neither true or false. It all depends on how you look at things.
We have now been mostly gluten free in our home for almost seven years. No one in my family feels great when they are eating gluten all the time, so I figured we would just make it something we do in our home. My kids and I will eat gluten occasionally in social situations, etc., but when at home, we stick to gluten free.
I didn't choose to go gluten free for myself, but I had to so that I could continue to breastfeed my third child. I noticed a big difference when I switched. The biggest difference was that I needed less sleep. I went from needing about 9 hours of sleep to 7-8 hours of sleep. No idea if this was directly related, but it was a very big difference for me. I also trained for my second marathon and ran my first sub 3 marathon while making the switch.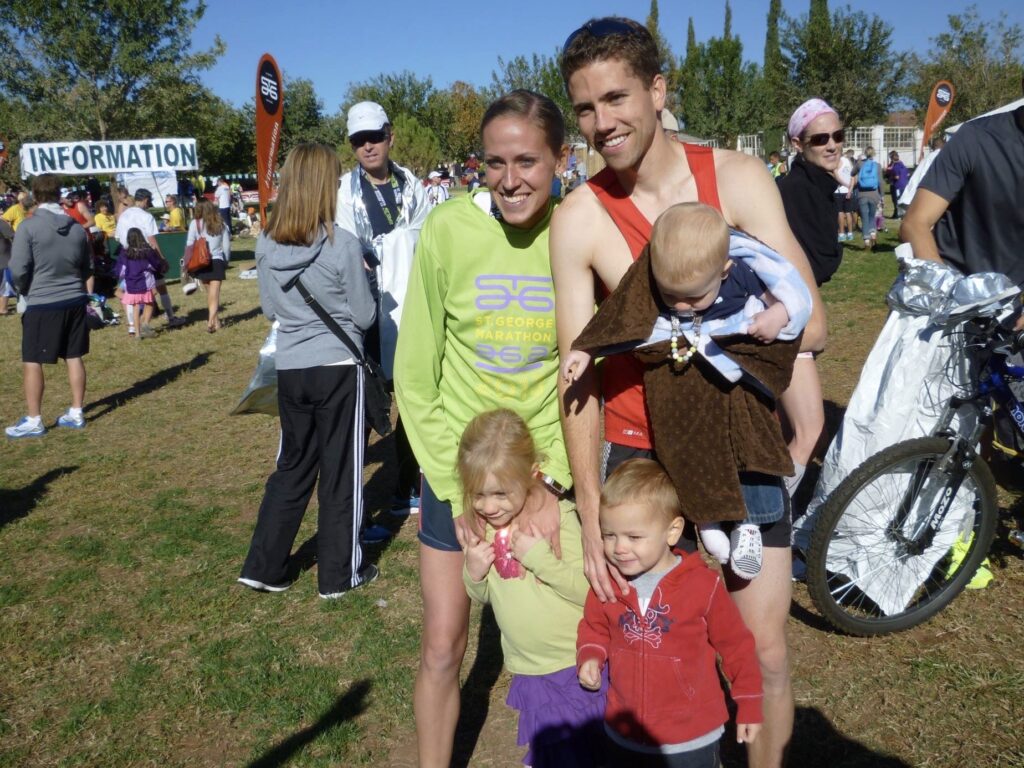 When I started cooking gluten free, I made it way more complicated than it needed to be. I was grinding up all sorts of different flours and making my own mixes. I was doing this with three small children at home and it was maddening. It was so much work. I was pouring through gluten free recipes and trying to make sense of the gluten free world. I needed so many special things to bake with and it was overwhelming. The things I made weren't tasting that great. I've been a baker since before I could crack eggs and I have a lot of experience, but it was so frustrating to fail so many times.
To spare the details, I will tell you how I do it now. It's simple. It's not perfect. It works.
Baking tip- I've found recipes that have ingredients like pumpkin, applesauce, oats, and chocolate tend to turn out better than just straight flour and butter/oil recipes. The straight recipes have worked as well, but these other ingredients mask the grittiness that sometimes accompanies gluten free flour.
Gluten Free Flour- Sift it every time you use it!
Bob's Red Mill 1-to-1 Gluten Free flour – The best flour for substituting regular flour. Just switch it out. I've done cookies, cakes, muffins, and plenty of regular recipes with success. I used to buy small bags, but now I buy a 25-pound bag on amazon. (Main ingredient is sweet white rice).
Costco Gluten free flour – A little heartier flour. Better for muffins. (Main ingredient is sweet brown rice).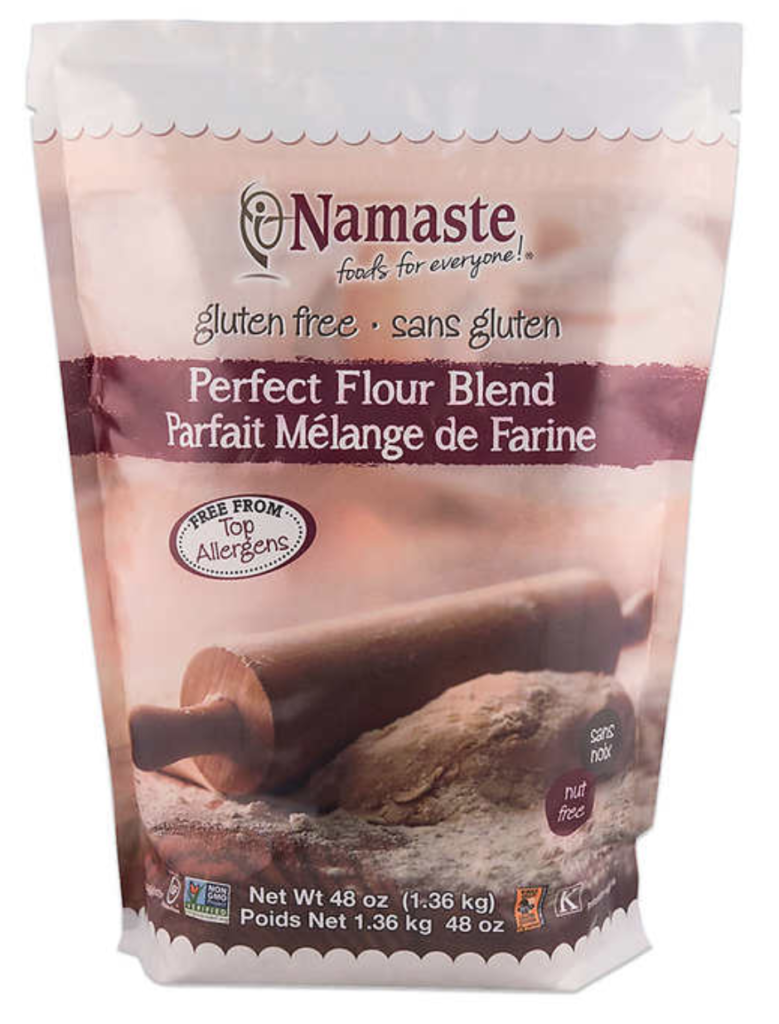 Gluten Free oats – order them on Amazon. We mostly use quick oats. I like Bob's Red Mill and Quaker.
Gluten Free pasta– the best is Trader Joe's brown rice or quinoa brown rice pasta.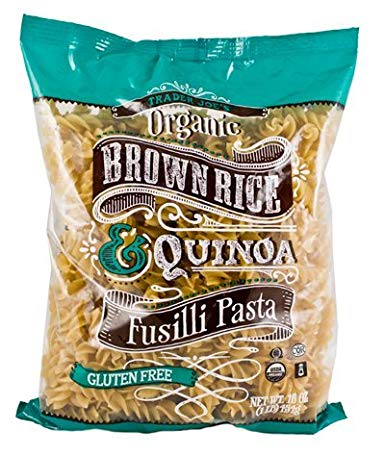 Gluten Free bread– this is where it gets tricky. Muffins, cookies, cakes, brownies all substitute so well. Yeast breads- well that is just where Gluten wins. Our favorite bread that is Gluten Free and cheap is just from Trader Joes. We also love their bagels. Just make sure you keep it frozen and then toast it. That keeps it fresh longer. I want to get better at making homemade bread, but it just hasn't been a priority for me.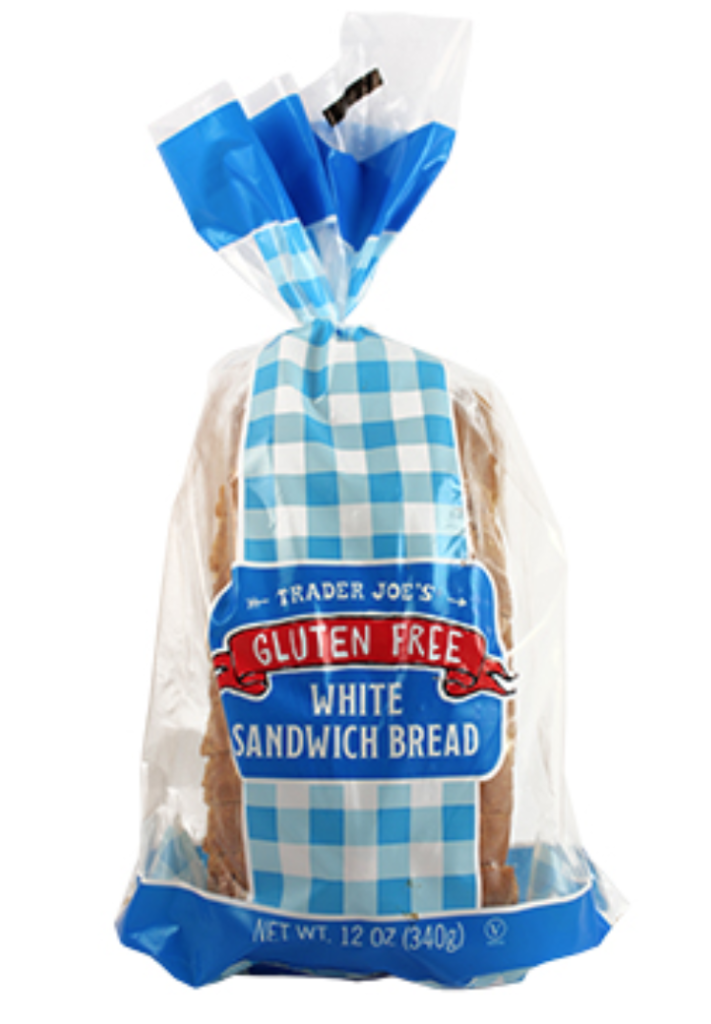 BREAKFAST– Cereal – Our favorite GF options – Cheerios and Chex cereals. (Even Lucky Charms is gluten free- ha) There are so many more choices out there now. Our favorite combination at our house is Chocolate Chex with Costco PB you drizzle on top with almond milk. We buy Chocolate Chex in bulk from Walmart online because it is almost always out of stock at the store. Yes- it's not the healthiest option, but if you've been to the cereal aisle lately- its definitely not the worst. I can't believe what is considered cereal these days.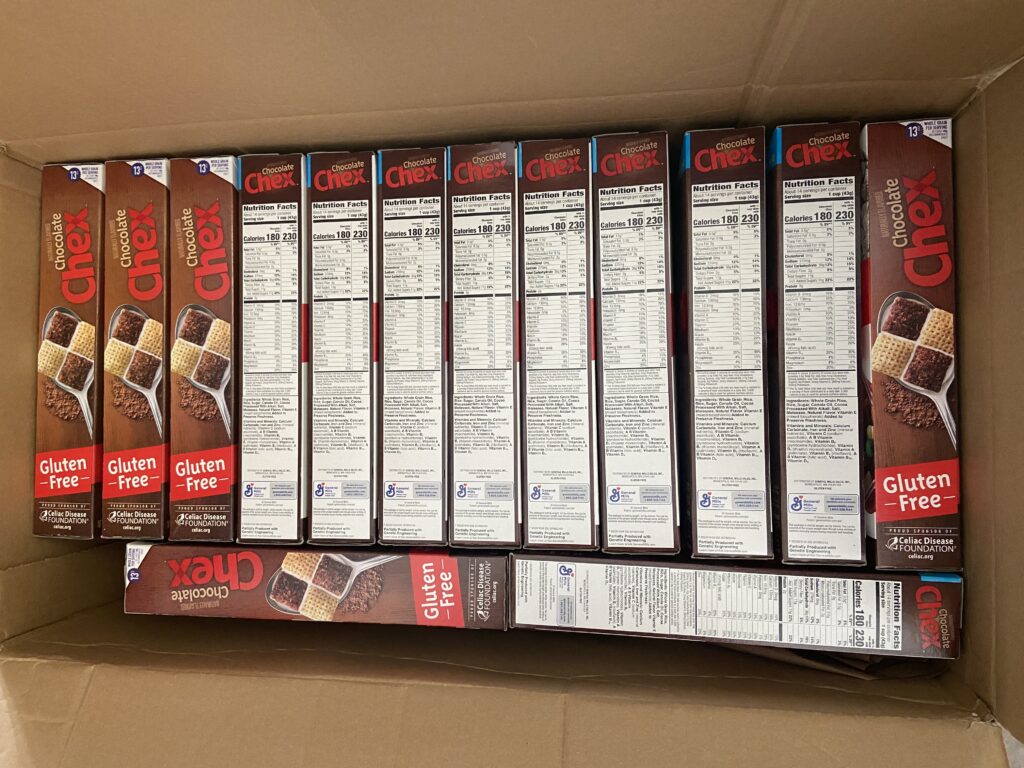 -Rice Krispies are not gluten free, but Malt-O-Meal Crispy rice is gluten free! So if you want to make Rice Krispie treats for someone who is celiac, make sure you get the Malt-O-Meal.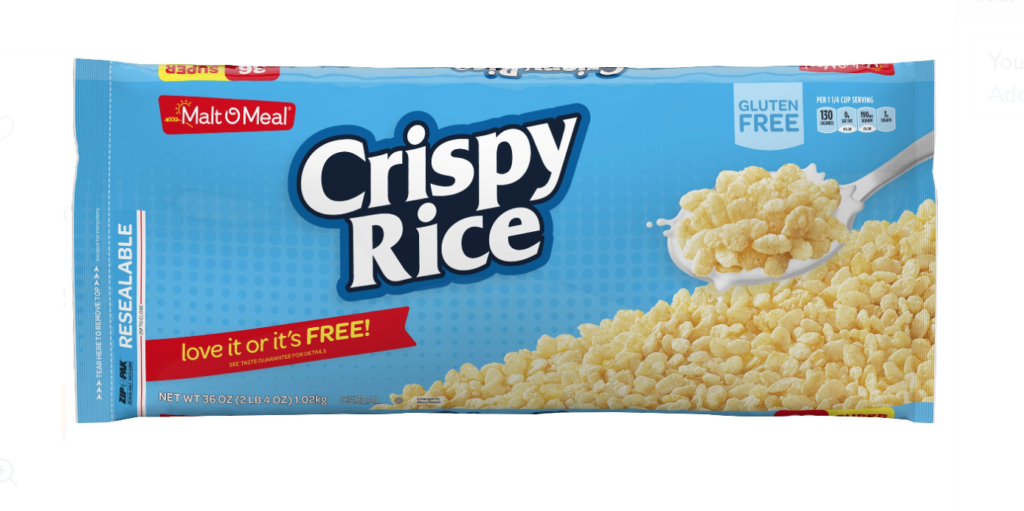 Oatmeal- GF oatmeal is so easy and keeps my kids full longer. We do maple syrup or brown sugar with it and then raisins and sometimes whipped cream. Sometimes I tell my kids they can put anything they want in their oatmeal. They think of everything from fruit, to PB, chocolate chips, and yogurt.
Bread type breakfast- German pancakes, waffles, pancakes, crepes- it all substitutes great!! We do german pancakes with gluten free flour and almond milk. It fluffs up amazingly and tastes great.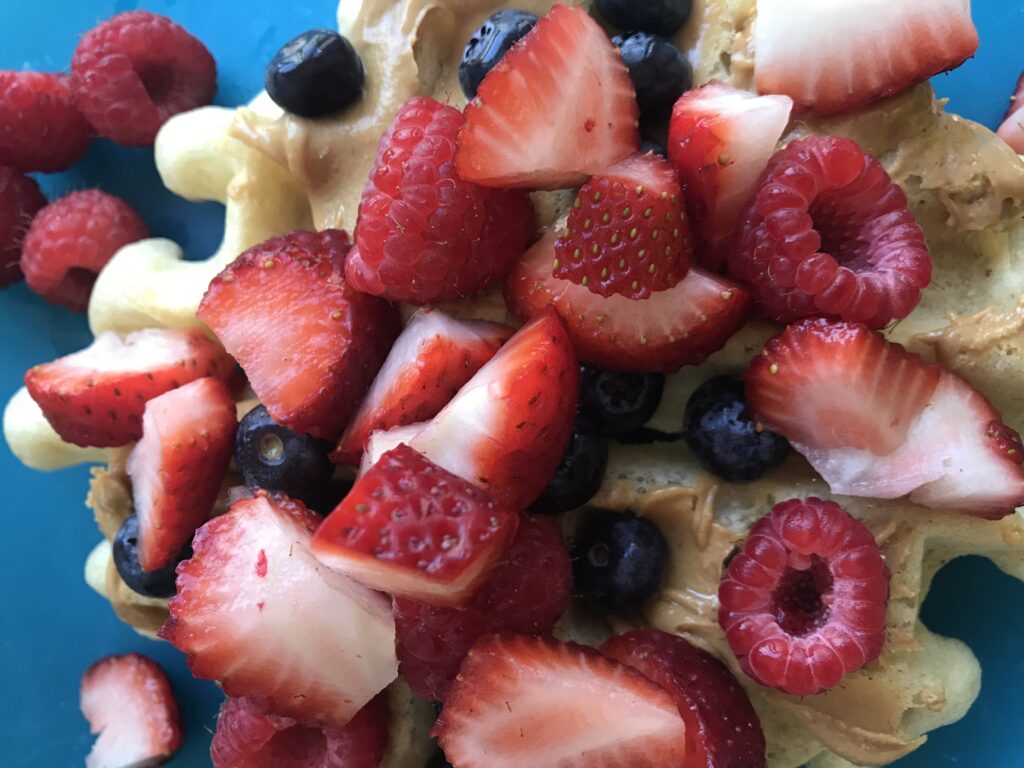 Other- Eggs, avocado toast, bacon, fruit, strawberries with milk, smoothies, etc. There are more gluten free options than you think!
LUNCH– We don't do a ton of sandwiches at our house. It just doesn't make sense. So we like to have muffins, homemade granola bars, protein balls (I've tweaked these and perfected them!), cornbread, etc. GF crepes are amazing with turkey, lettuce, avocados, mayo, and goat cheese. SOOOO good. Salads and leftover dinner. An example of my kids lunches would be fruits and veggies, yogurt, granola bar, muffin, sweet potato crackers, pistachios, and a cookie.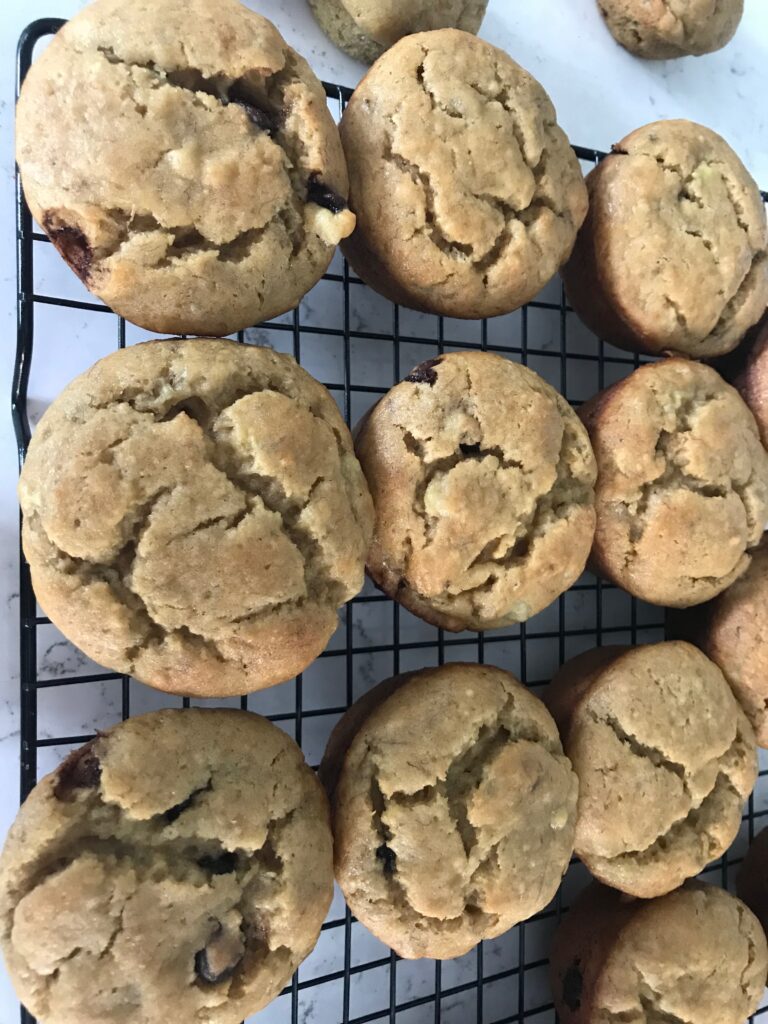 DINNER– We don't feel limited at all. If it's pasta – we use GF. Smoke meats on the traeger, smoothies, quinoa, rice, potatoes, sweet potatoes. The combinations are endless. Pick your meat, add your sides, and you've got a meal. We used to make homemade mac and cheese with GF pasta, but we still thickened our sauce with flour. We now thicken it with a gluten free option and we can't tell the difference.
My kids actually often enjoy gluten free better than gluten. Gluten often has a tough consistency in comparison to GF, and for us, it is hard on the system. A gluten free muffin over a regular muffin is my preference almost every time.
Let me know if you have any questions about going gluten free! We've had plenty of trial and error over the years.
*disclaimer- I think most store bought gluten free baked goods are gross. I also think most regular store bought baked goods are gross. Homemade is always better- make a big batch and freeze it. It's worth the time.